Before you cancel a stage in Archdesk decide if the reason you want to cancel justifies the cancellation. Cancelling a stage means that you won't be able to progress on the process. See how you can
skip
a stage instead.
One of the reasons for cancelling a stage may be that your client decides to work with someone else after you have sent them a quote. Cancelling a stage in this case means stopping the sales process.
To cancel a stage click on the stage field (not the entire process):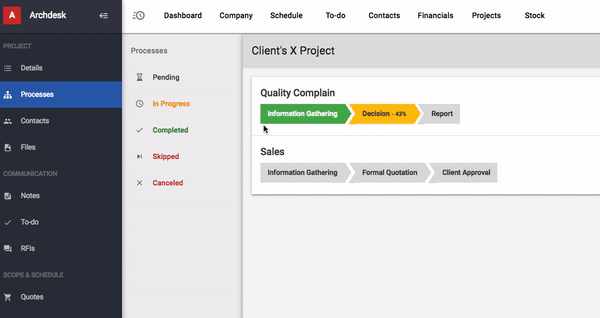 An the following screen will popup: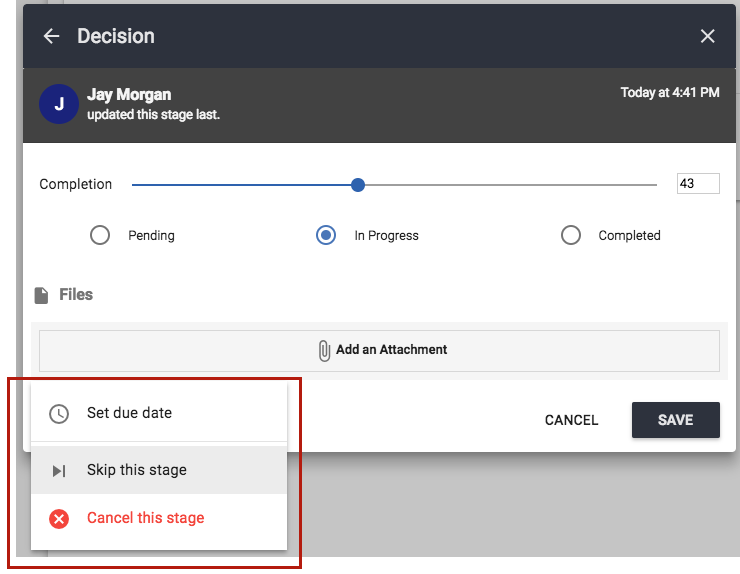 Go to Cancel this stage option and click it. The stage has been cancelled.