To create an RFI (Request for Information), select a project you want to create it for (Projects Tab in the top bar menu -> click on the project entry line) and then go to the RFI tab on the menu on the left. The list of existing RFIs will appear.

Click on the Create New RFI button to call the pop-up window. Fill in all the information and Save the RFI.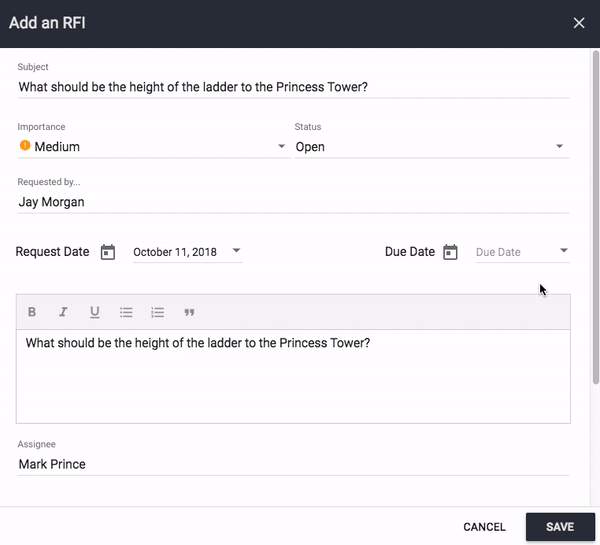 ⚠️ Tip: If the system doesn't save the RFI, scroll down to check if you have filled in all the required details.
You can customise the list of disciplines for your RFI.
By default Archdesk sets you as the requester but you can request the information in someone else's name as well.
Now that you have saved the RFI you can distribute it to the Assignee and any other team member that should know about it.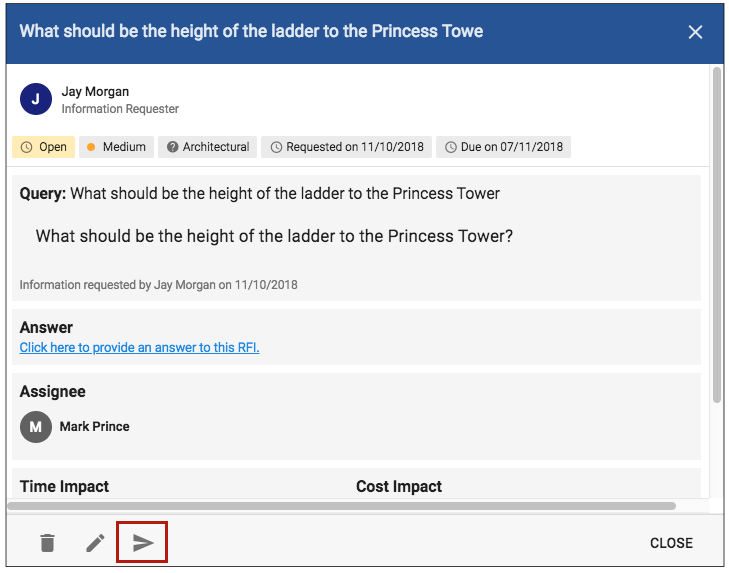 If in time you receive the information (either from the assignee through a different channel or from someone else who was qualified to provide it) you can close the RFI by adding the answer and specifying who provided the answer so that anyone who looks at the RFI later knows exactly whom to contact in case they need to follow up.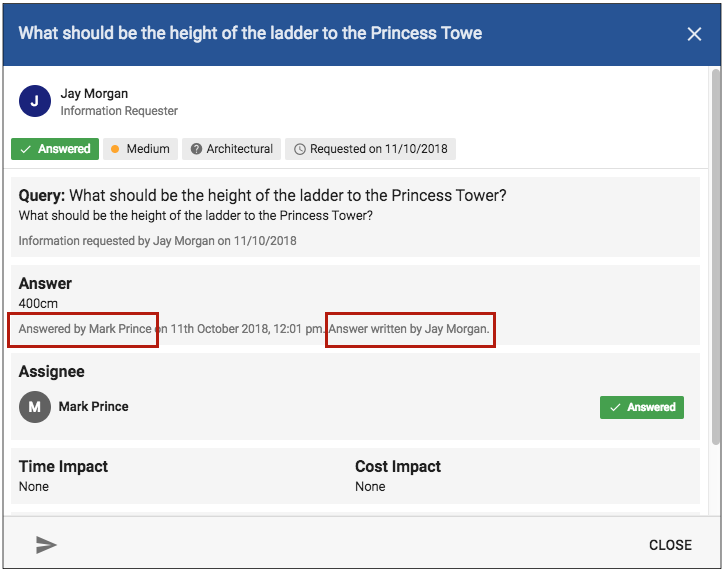 The filter menu on the left lets you sort through the RFIs. You can combine some filters if you want to find specific tasks. A filter is active when the field is dark grey.
In the example below we are filtering out the RFIs that have been created Today in the Architectural Discipline.

You can also change the order of your RFIs.