To delete a quote, select the quote you want to delete and view the Details by quickly clicking on the quote number or by selecting the View Details option from the drop-down menu on the right.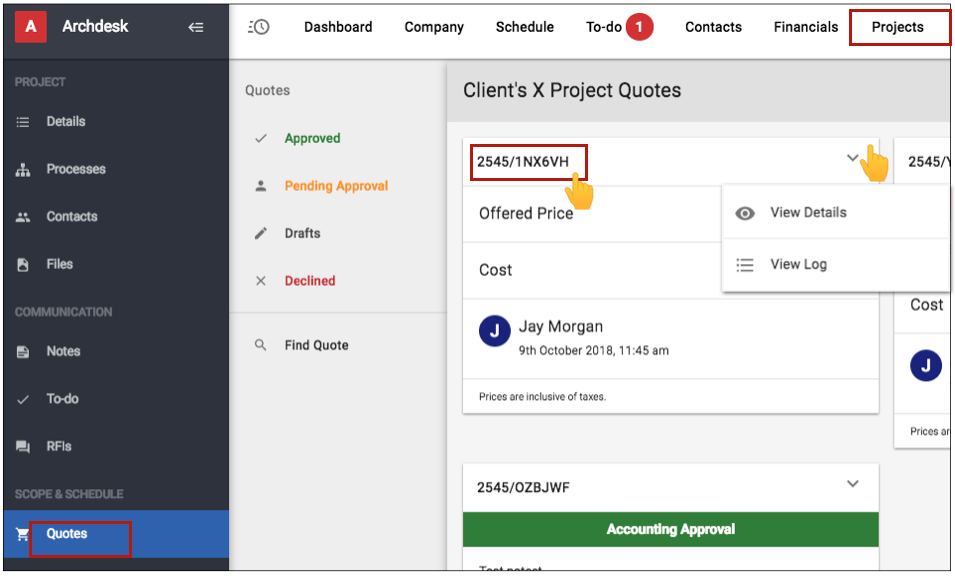 Once you are within the desired quote click on File and then Delete.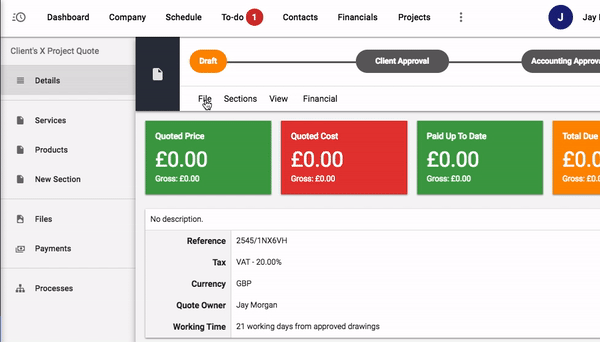 An alert popup window will ask you to confirm that you want to remove the entire quote.
🚨Remember that removing a quote is irreversible. If you want to delete a section instead check out the instructions here.