Archdesk lets you collect any type of data about your client that is essential for your project and business. By default Archdesk system requires you to fill in a certain type data about your client and then dynamically transfers that data to the templates that you will use for your processes like issuing and sending and invoice to your client or issuing a purchase order to your supplier.
The default data is the (first, last) name, depending on the type of the contact (Business/Individual), address details, country, email address and phone number (reference number is generated automatically).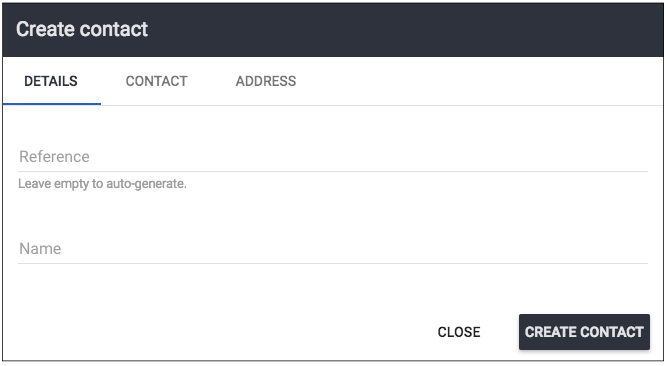 If you would like to collect any other type of information about your contact you can do so by adding an input in the admin panel (settings and preferences).
Let's say you need to know your contact's title or differentiate them to know if they are your customer or your supplier.
To do that, you need to create new input.
Once logged in, click on your name in the top right corner and go to Settings & Preferences.

Then on the menu on your left hand-side, select:
1) Individual Contacts - For regular Clients
2) Business Contacts - For Companies that you get in contact with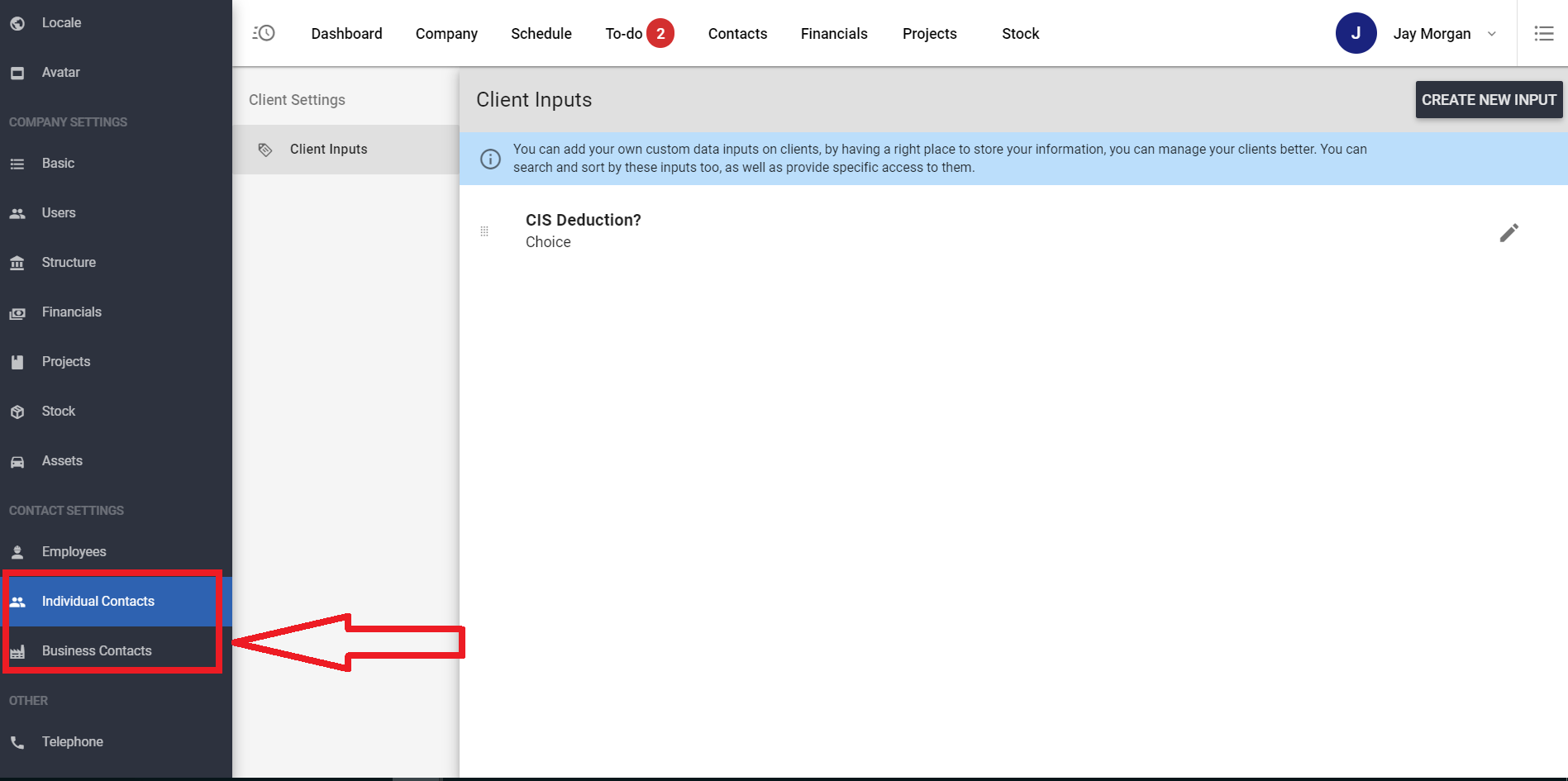 In the top right corner the Create New Input button will appear.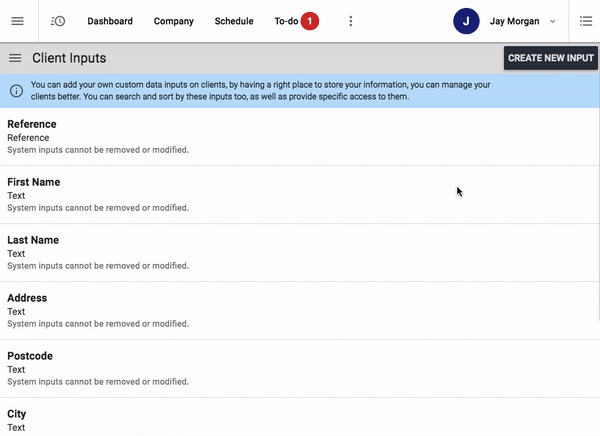 Now you can define what type of input you want to add. You can choose if you want to be able to search by this input (e.g. you can search by title if you add a title field) and if you want to be visible in a list of items (as a new column)

To edit or remove an input go back to the Clients Tab (Click your name -> Settings & Preferences -> Clients) and find your input. Then click on the pencil

icon and edit it or remove it using the trashcan icon on your left.