Before skipping a stage decide if it's the right step to do.
When working on a project different circumstances change and you may at some point decide that a certain stage is no longer necessary in a given process. In such cases you can skip a stage and continue with the process.
Skipping a stage (instead of
cancelling
) allows you to store data for future reference. Let's say your products need two layers of paint and in your process you have defined two stages for painting. However, it turned out that the new paint you have used was one-coat paint and you can skip the second painting. You mark that in Archdesk as skipped. When someone, in a few years' time, looks at the data they will know that you didn't paint the second layer and they will also know the reason why and what paint was used.
To skip a stage click on the stage field (not the entire process):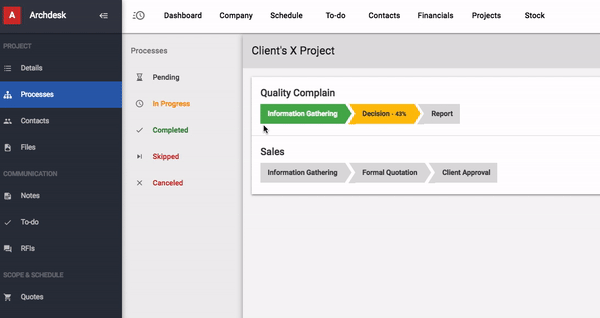 An the following screen will popup. Click on the Options drop-down menu: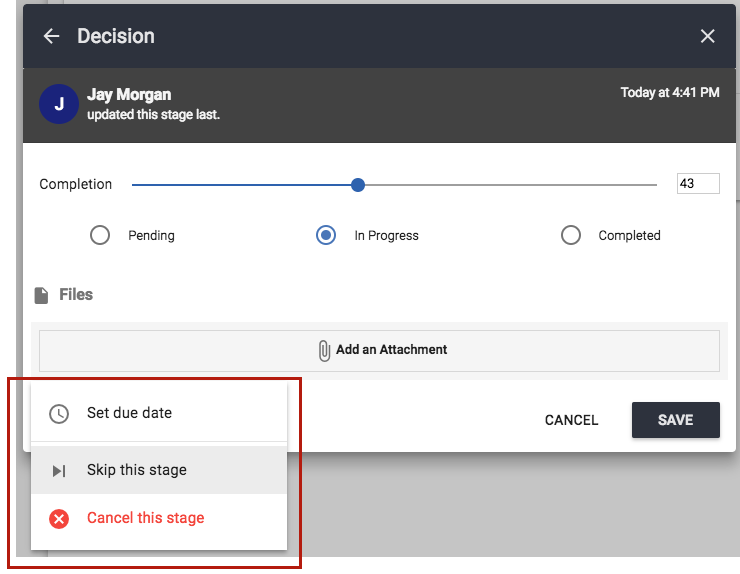 Go to Skip this stage option and click it.
The stage has been skipped.