To modify the Payment Terms and the Payment Terms type on the quote go to the quote you want to modify (Projects - > Quotes -> View Details)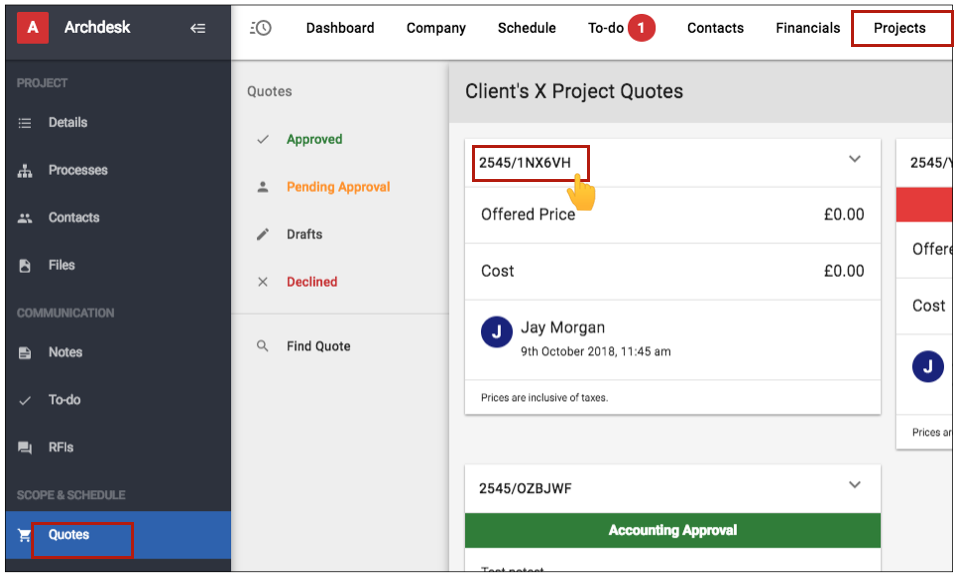 Select the Payments tab on the left and then Options button on the right.

Payment Terms
By default Archdesk selects the Standard Payment Terms (25/75) for you.
You can change the Terms to Full Payment on Order or Full Payment on Account by clicking on the Options button and selecting the Import New Payments Terms option.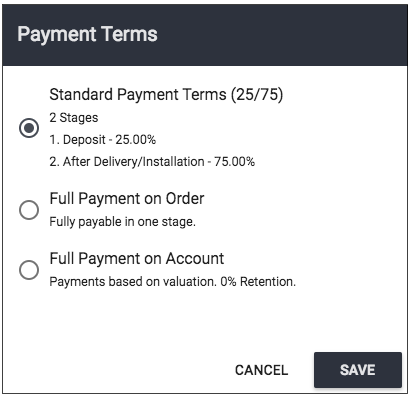 Payment Terms Type
For each Payment Terms you can set the type to Stages or to Valuation through the Edit Payment Terms option.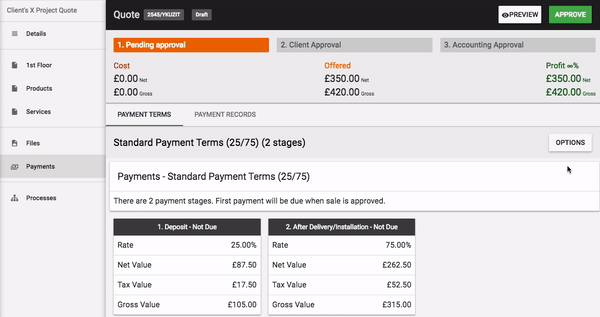 If you have chosen the Stages type, add the stages and their rates (%) and Save your updates.
⚠️ Tip: The Stages Rates have to equal 100% otherwise the system won't save your changes.
For the Valuation type you can specify the Retention amount if you wish.
Create New Payment Terms
If the available options are not what you need you can customise the Payment Terms or add new Payment terms. To do that, go to the Settings & Preferences , then to the Projects tab on the left hand-side menu and select Payment Terms. Click on the desired payment terms entry line to edit it, or the Create New Payment Terms button in the upper right corner.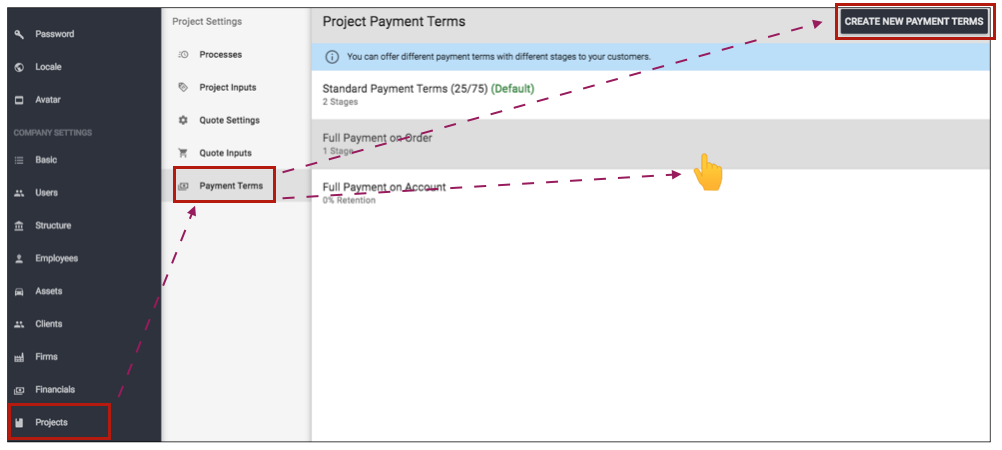 Fill in all the required fields, select the Payments Terms type and add stages for the Stages Type. Then Save.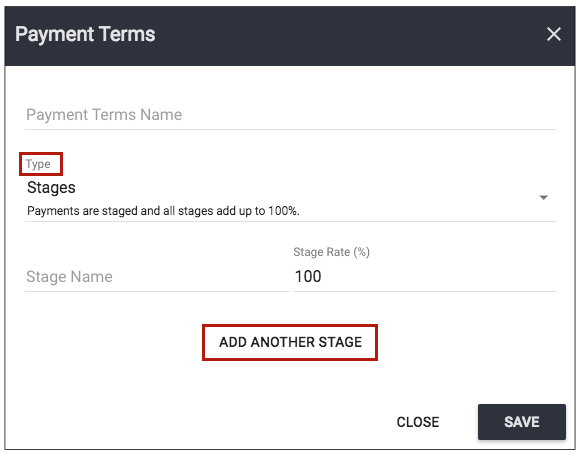 Set as default or remove
To set Payments Terms as default or to remove Payments Terms from the list, click on the entry of those Terms and the go to Options in the bottom left corner.