Disciplines are used throughout the system to let you manage and categorise your files so before you modify the list, decide what categories best match your structure.
To customise the list of disciplines go to the Settings & Preferences form the drop-down menu under your name.

Then go to Basic tab on the left-hand side menu and select Disciplines in the sub-menu. Click on the Create New Discipline button.

Name the discipline and select an icon you'd like to use.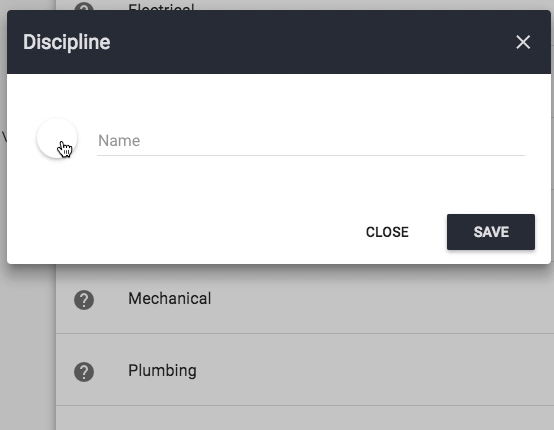 To edit or remove a discipline click on the discipline entry line to call the edit window. Change the name or Remove it by clicking on options.