Archdesk lets you add the categories for your expenses to choose from. Those categories will appear on your Financial Dashboard and you will be able to do the Budget Breakdown for each of them. By default there are three categories that are system categories and cannot be modified: Labour, Materials and Other.
To add a category, go to the Settings & Preferences -> Financials -> Expense Categories.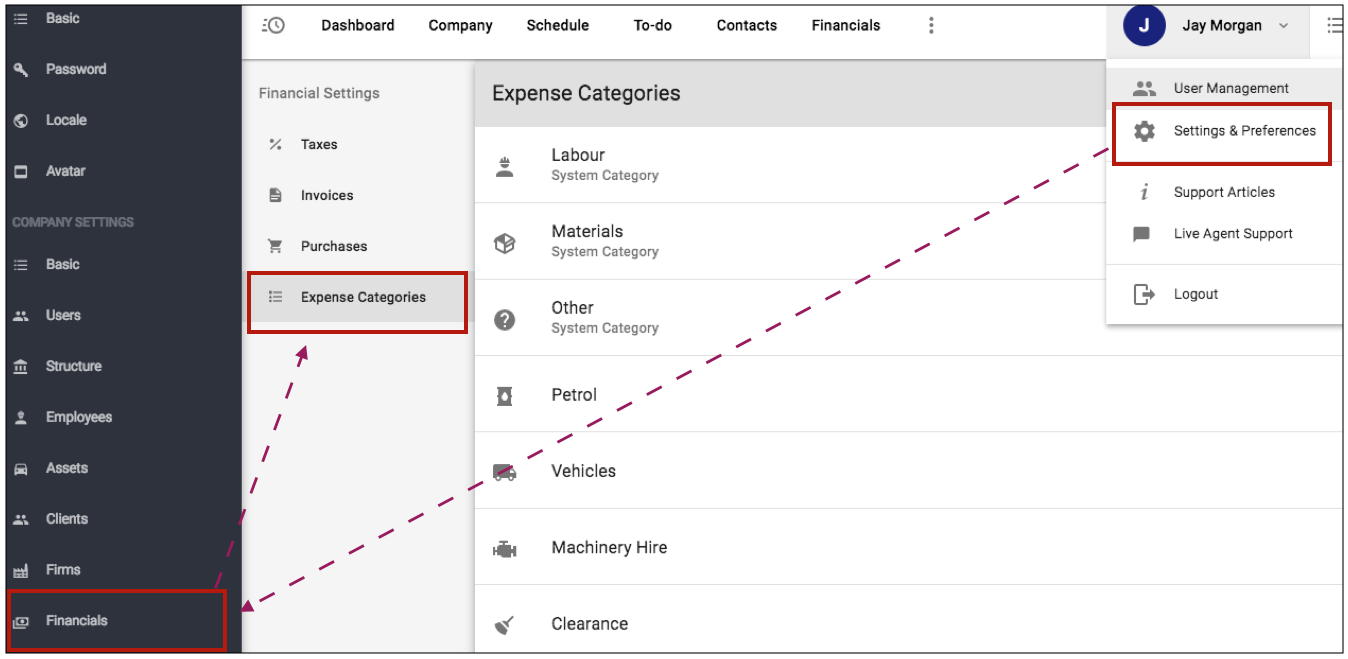 In the the above example you will see that we have more categories already in the system. Let's add another one by creating new category. To do that click on the Create New Category button in the upper right corner.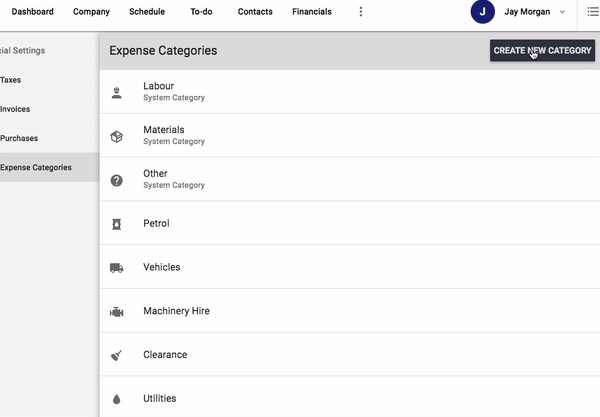 The types of categories you add really depend on your business needs and structure. To add you some ideas for your categories here are some our clients frequently use:
Vehicles
Machinery Hire
Clearance
Utilities
Petrol
Clearance
Lead Work
Plant
Editing and Deleting a category
To edit or remove the category, click on it and in the popup window either change the name and/or icon, or go to Options and Remove it.