In Archdesk you can create both Sale and Purchase Invoices for each Project that you run.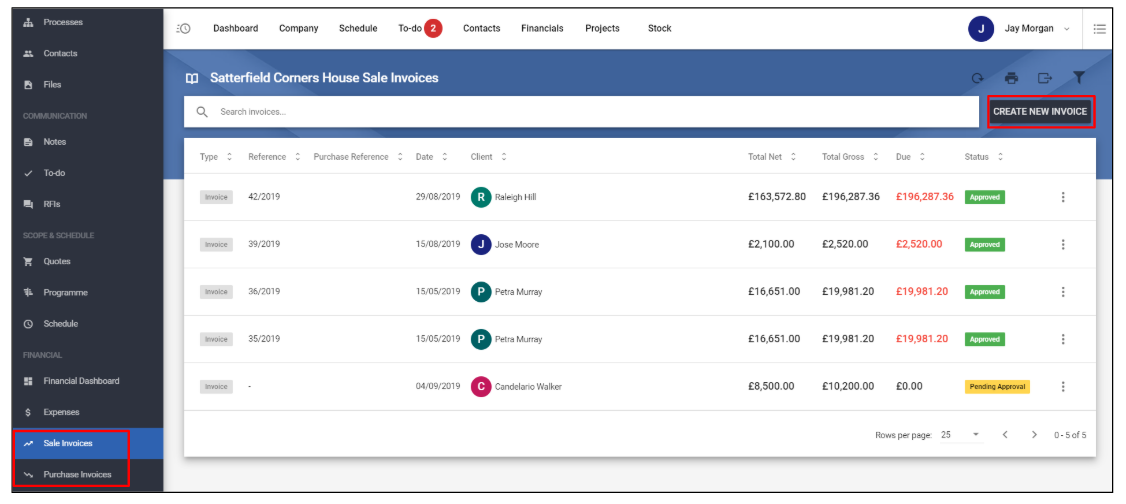 First, select the desired Project where you wish to create the Invoice:
Go to Projects -> The Project you want to create the Invoice in -> click on it.
Once inside the Project, you can simply go to Sale / Purchase Invoices and click on CREATE NEW INVOICE.
After you have selected the Type of the Invoice, an invoice creator will open - as per the screenshot below.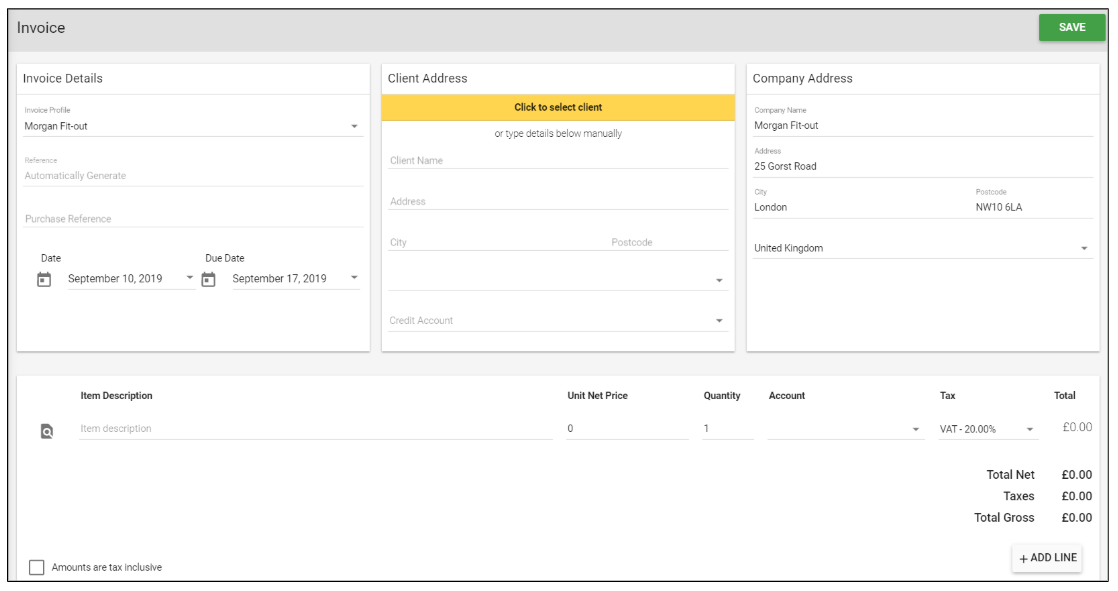 It is imperative here to:
CLICK TO SELECT CLIENT - and use the Business Contacts database you already have in the Archdesk.
⚠️Tip: If a contact is not in your Contacts Database and you cannot select it from the list, use the shortcut to create the contact. Avoid inputing manually the contacts data.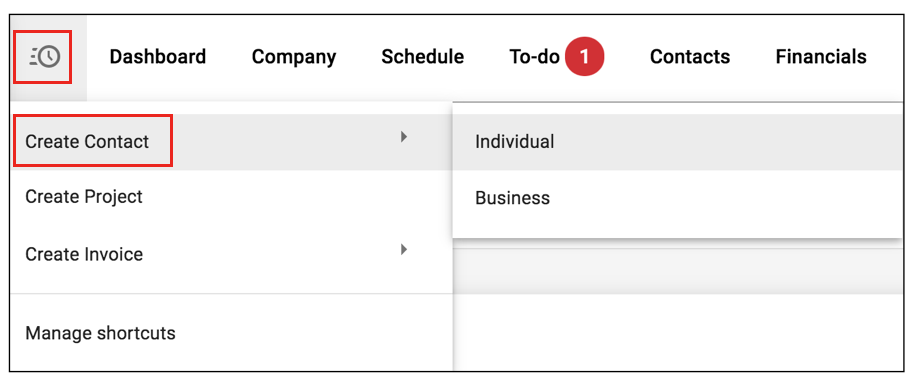 Add the Account (from the dropdown list) - the Nominal Code attached will make the connection with the Accounting app you use
⚠️TIP! For a smooth transition of the data to the Accounting App (like Xero or Quickbooks), you should make sure the Client is not added manually, but it is pulled from the Business Contacts (where you should have the Client Name, Address, City and Postcode added for them).