To create a catalogue of products, go to the Stock tab in the top bar menu. Click on the plus button in the bottom right corner to add a product.

Fill in the details and select the categories. Start typing for what you are looking and the dynamic list of available categories will show.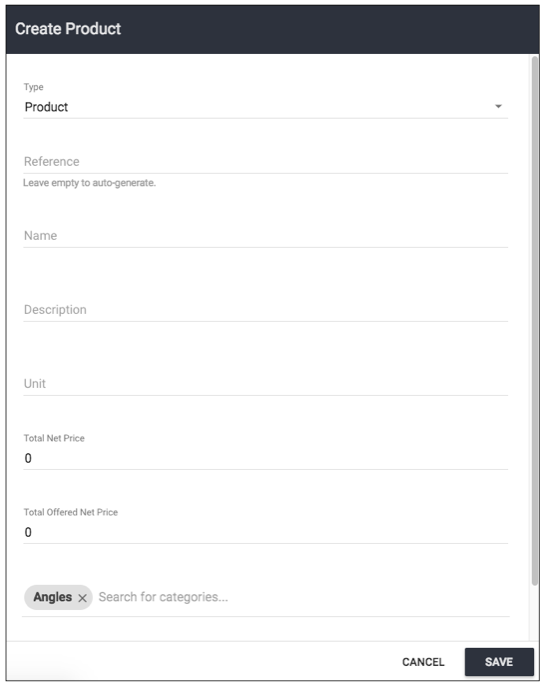 If the desired Category of a product is not on the list and you want to add it in the menu on the left, deciding if it's a main or sub-category.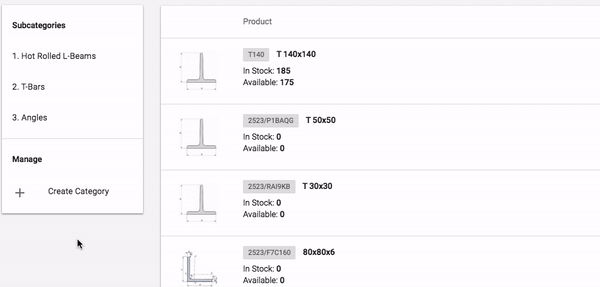 To edit or delete a Product Category, click on the category you want to modify. You can create a subcategory to that specific category, or move it as a subcategory by clicking the Edit option and assigning a parent category to the category you are modifying.