Once the Tender is fully approved, in the next step you can create a Purchase Order to the supplier that won the Tender to track the process of Contracting & Delivery.
In the first step, please open the completed Tender and click Financials -> Purchase Order.

Here, you can decide which items will be included in that Purchase Order.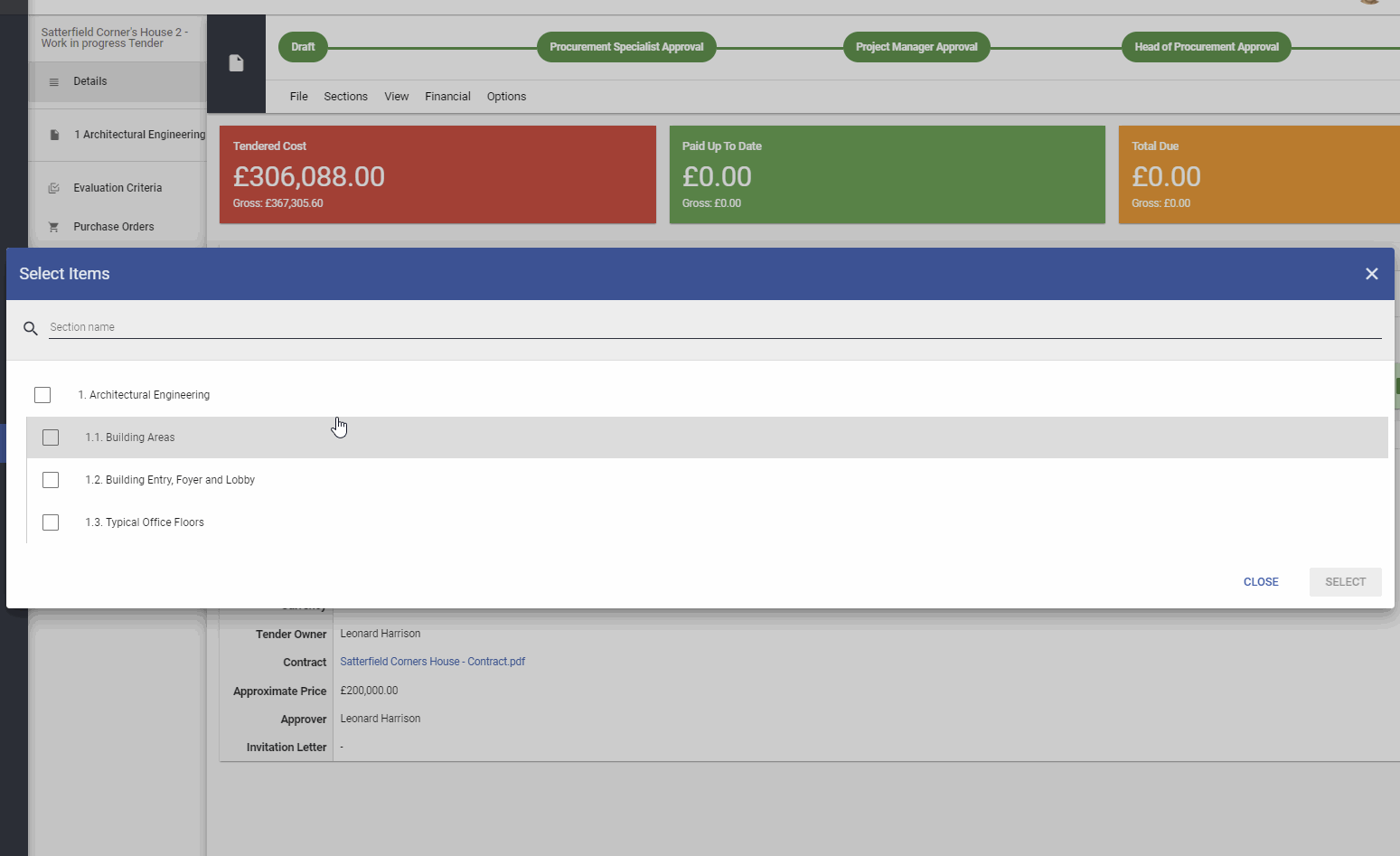 You can choose individual items or use the whole scope of Tender by selecting the Sections.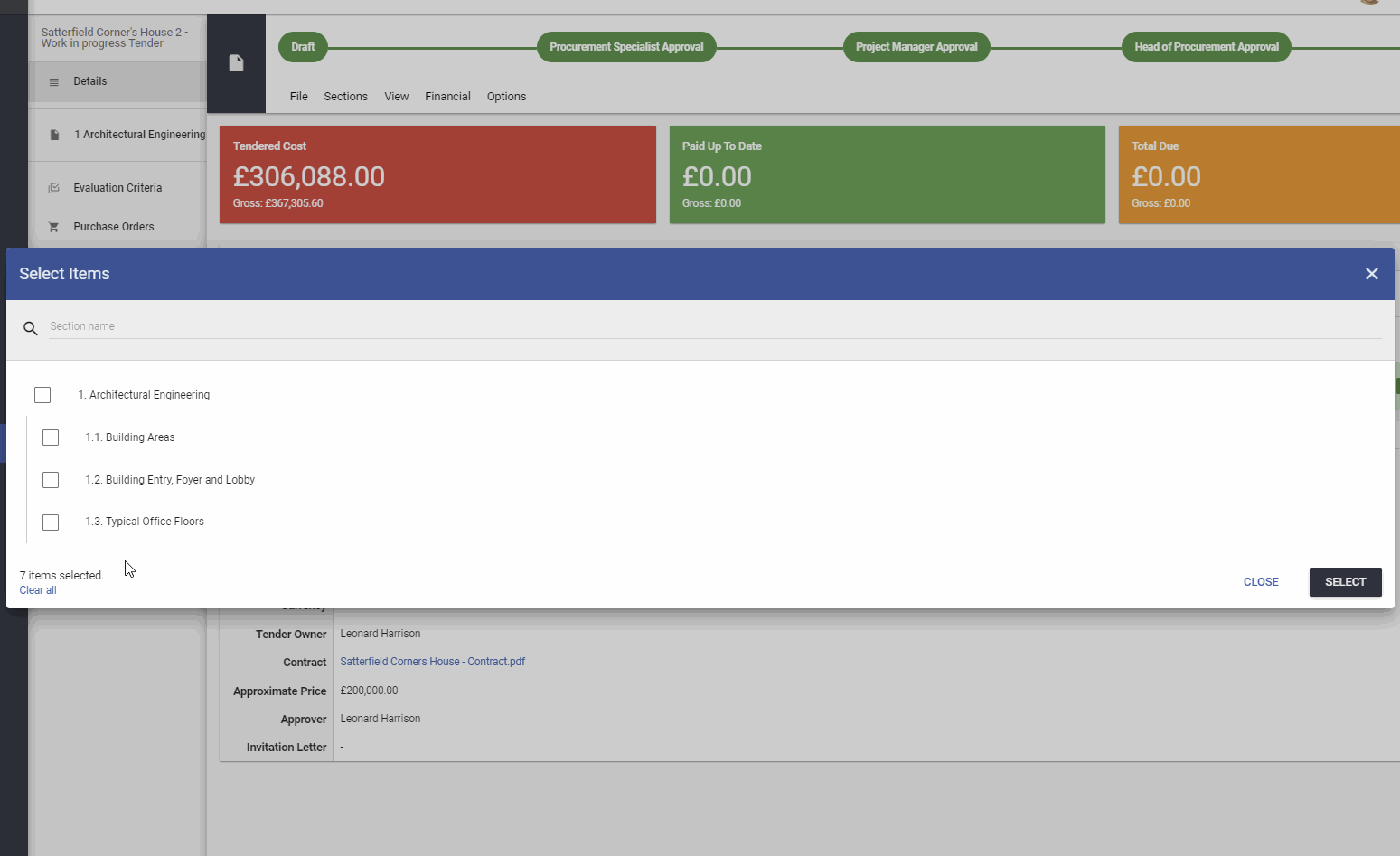 Once you choose the right items for the PO, please hit SELECT.
You will be moved to the normal Purchase Order Preview. Items have been transferred from the Tender within the supplier name, address and e-mail.
There's a possibility to Edit Purchase Order and add any data if there're missing. You can also choose if Valuation will be enabled for that PO, or will not.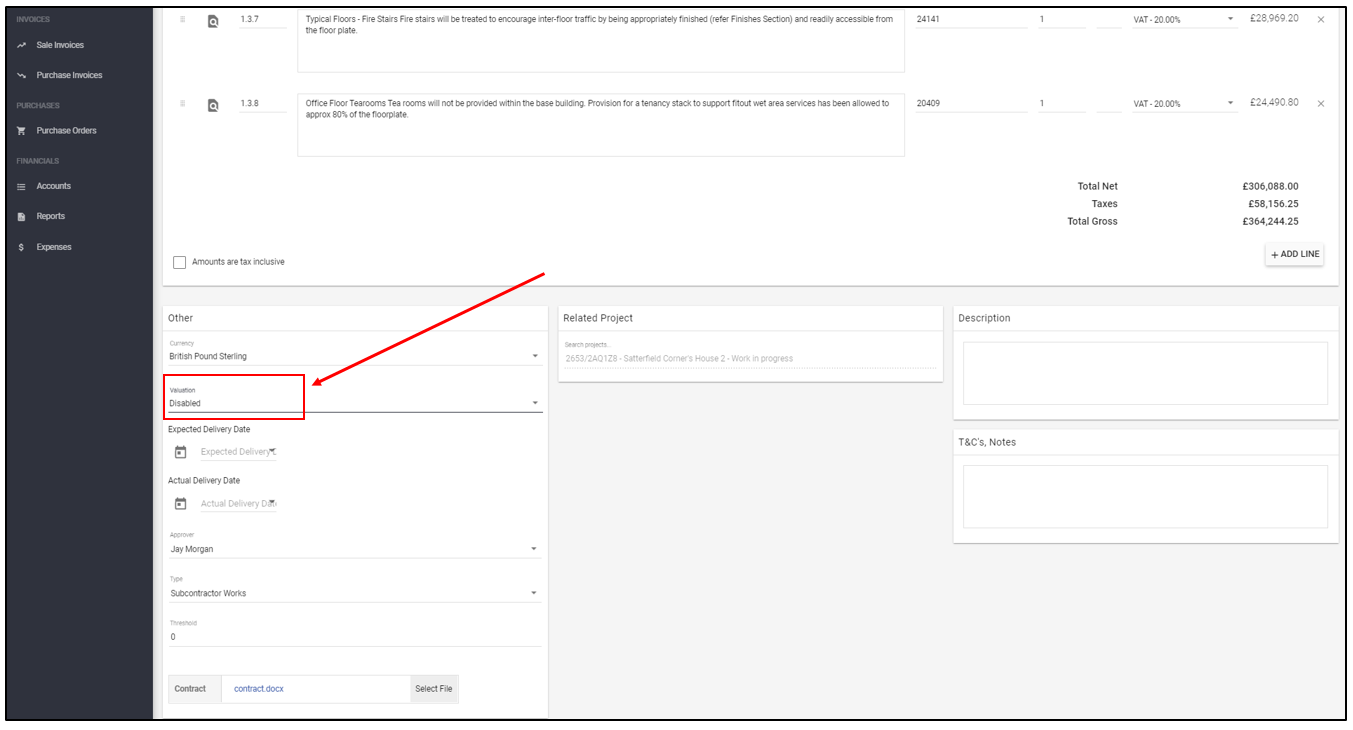 Once everything is completed, you can progress the PO from the Draft and Send it via E-mail to the Subcontractor.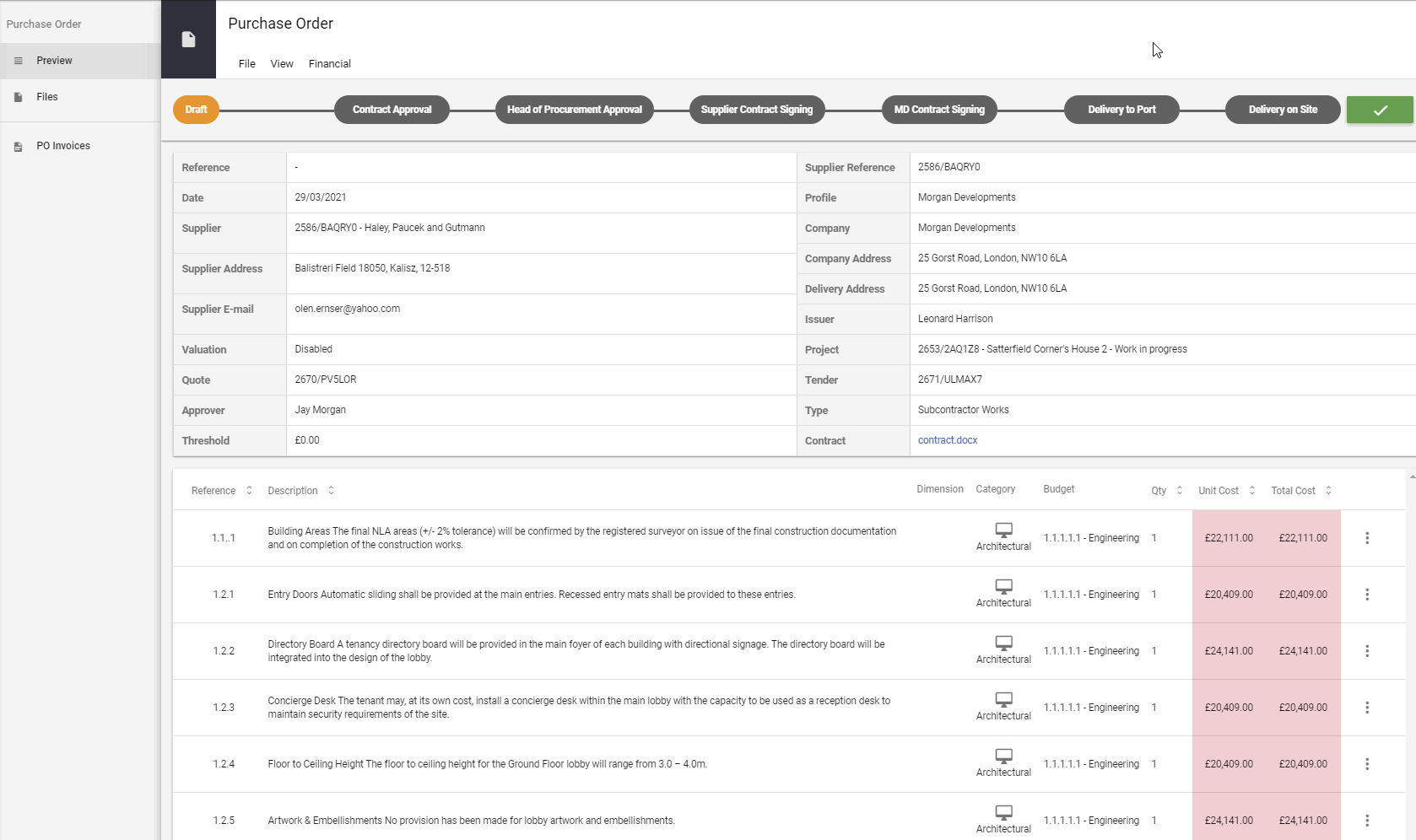 In the View section, you can download a PDF version of the file, see related Project, Quote, Tender and Contact or check Activity Log.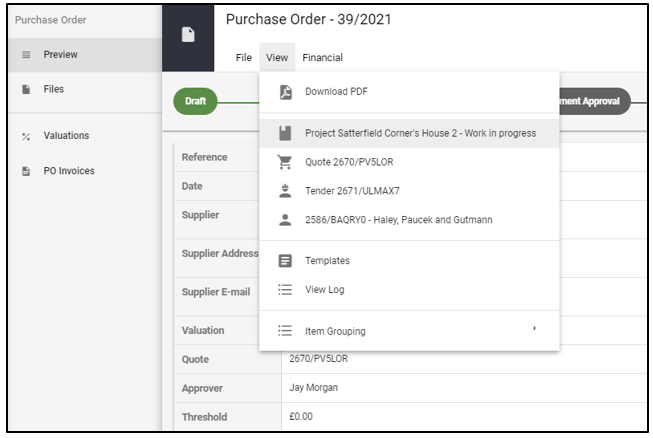 When the PO is approved, it's time to create a Purchase Invoice. You can do that directly from the Purchase Order by Financial -> Add Purchase Invoice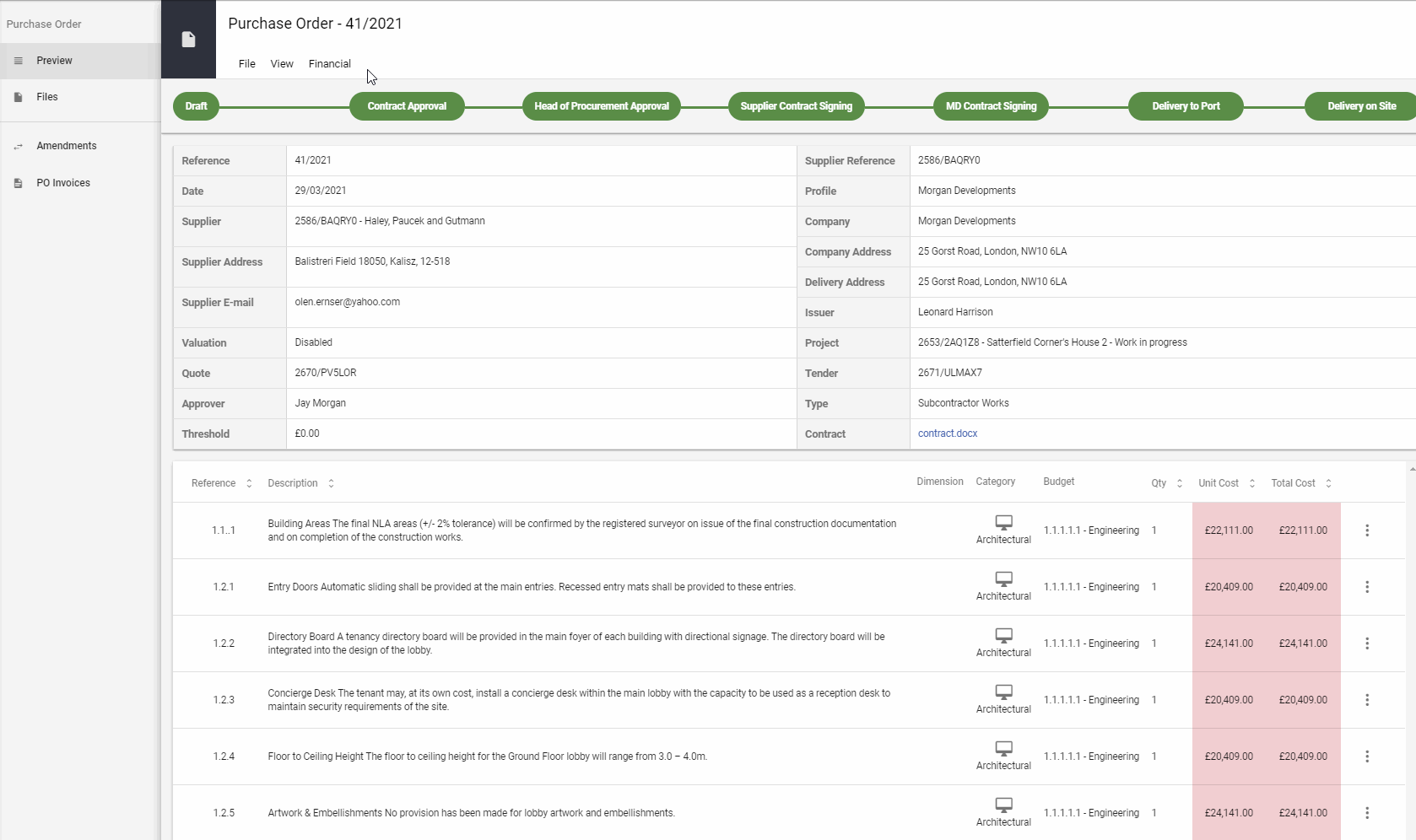 Most of the data will be transferred from Purchase Order. What you need to do is to select the right Account for all items and check the correctness of the remaining data. If everything is right, you can approve the Invoice and follow the standard procedure for adding expenses and outgoing payments to the supplier.
In case, when you decide to work with Purchase Orders Valuations, the process will be slightly different.
If you would like to learn more about Archdesk Tendering Module, please read the Tendering Module Guide. If you still have any question, please contact us at support@archdesk.com