When working on a project you gather a lot of documents that you need to store on a drive and sometimes they may get lost in the structure.
In Archdesk, files like those received in pdfs from your clients or picture from the site can be stored under each specific project.
To add files to a Project go to Projects > select the Project you wish by clicking on it. This will open up the Project Details.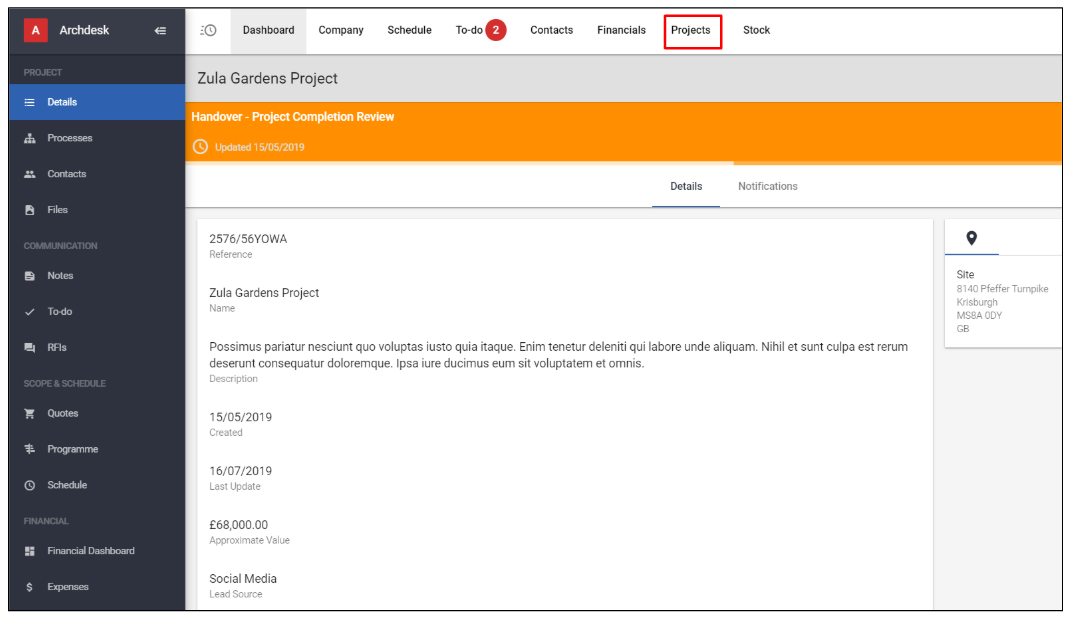 The main location to share files for a Project is under the Files section.
⚠️TIP! During the Implementation Phase, when we transfer your company details and processes to Archdesk, we can also create a standard folder structure replicable throughout the projects (the content of the folders are not replicated)
Under the Files section, you can add either files or directories (folders). When you have nothing in the Project it will look like in the screenshot below. You can add by clicking on:
The red + button - options: Upload Files & Create Directory
The main buttons in the middle of the screen - options: Upload Files & Create Directory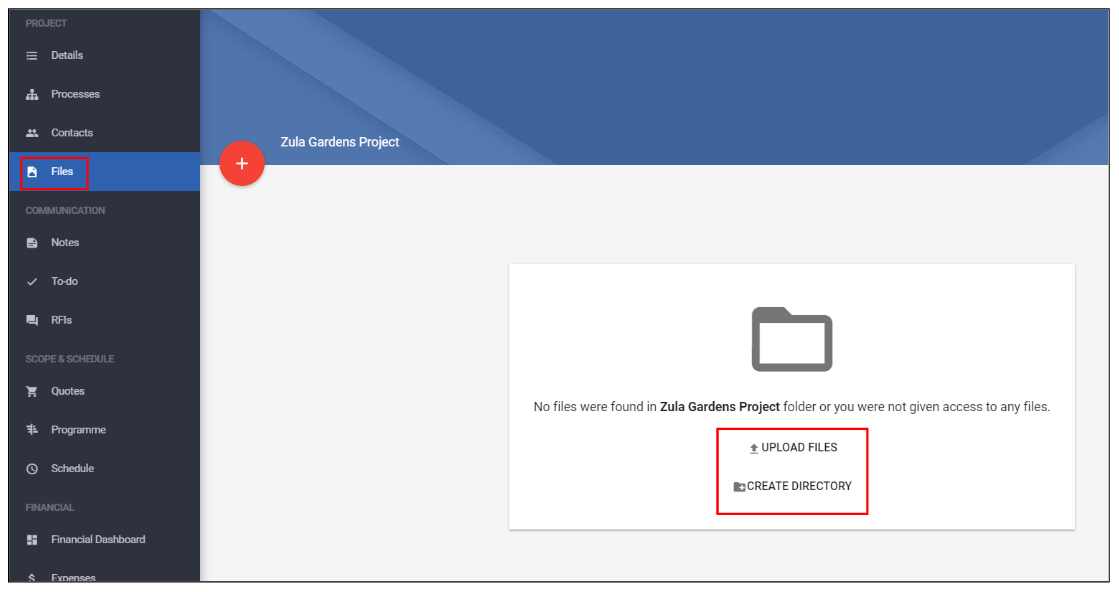 UPLOAD FILES - opens up a pop-up window, where you can locate the file on your computer and upload it.
CREATE DIRECTORY - opens up a pop-up with the place where you can type in the name of the folder you wish to create/
⚠️TIP! The Files and Folders in Archdesk can be shared with certain departments but also externally, via a uniquely generated link.