There are a few ways that you can grant access to files.
For example if you wanto share files related to a Project, go to Projects-> select project -> Files
Click on a folder or file that you want to share. On the right hand side a popup section will appear.
GRANTING ACCESS TO A DEPARTMENT
To share the file with a specific department, scroll down and turn on sharing by clicking on the toggle button.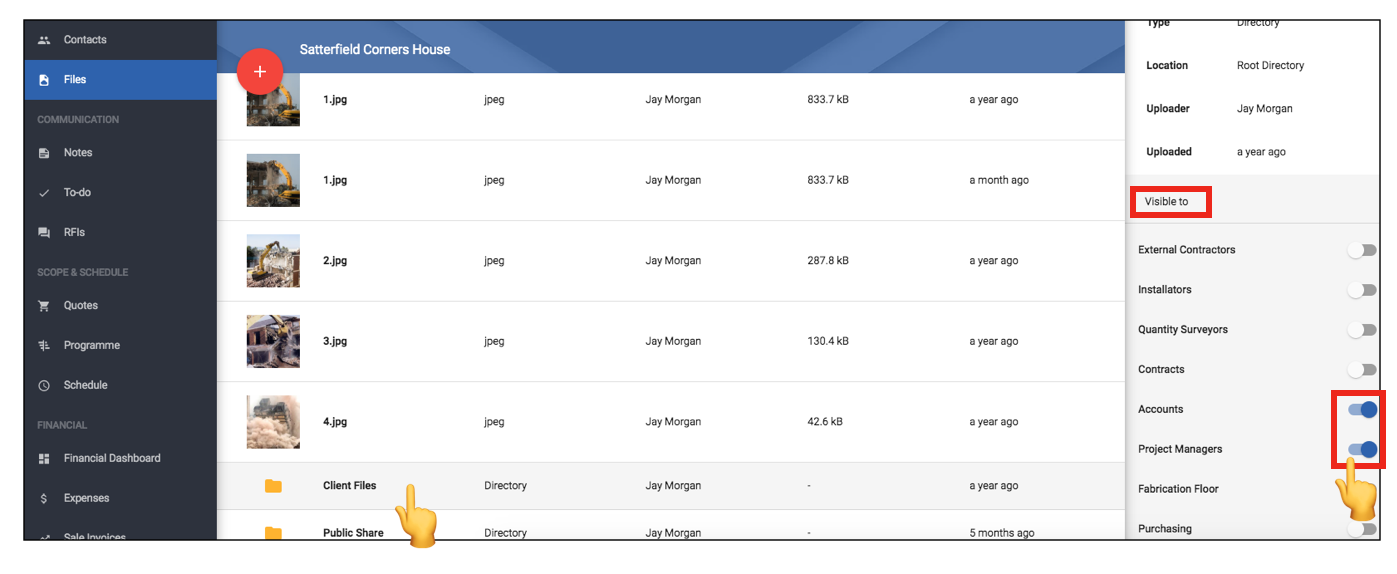 SHARING WITH A SPECIFIC PERSON
To share a folder with a specific person, highlight the folder, click on the arrow icon in the top right corner and send the link.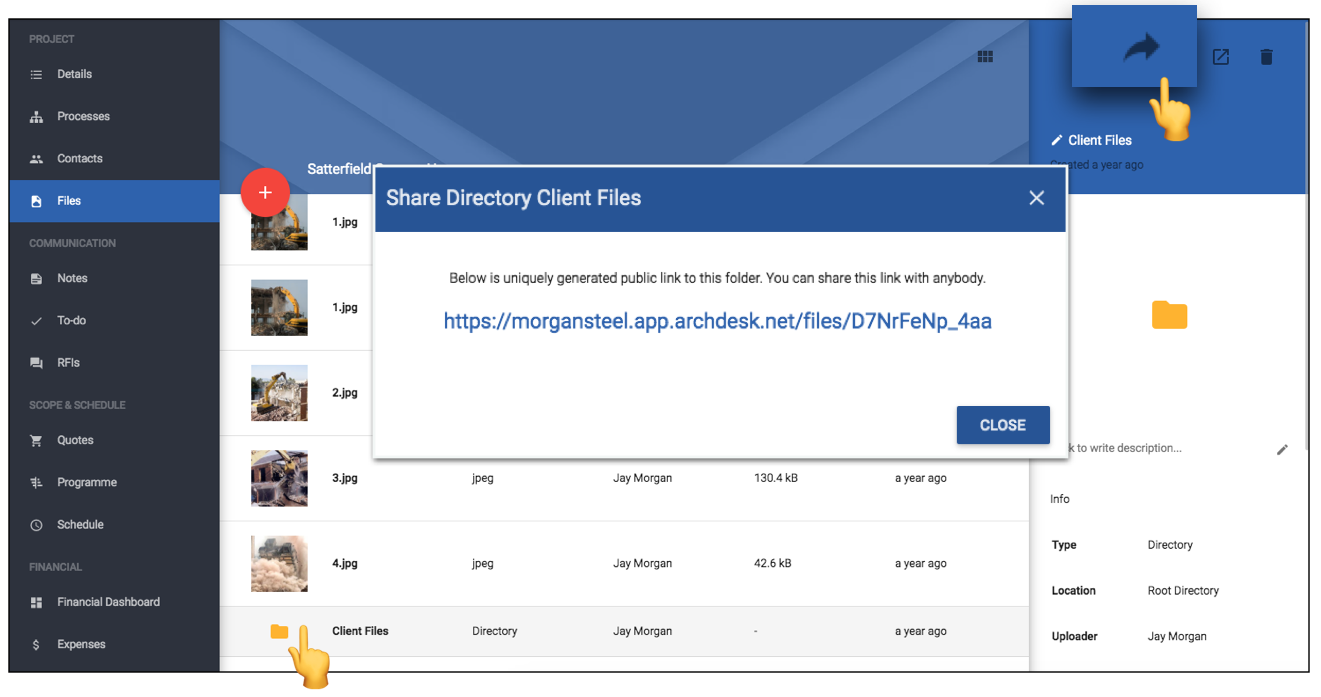 To share a file, double-click on the file to prompt it to open in the new window, copy the url and send the url to the recipient.