The Calendar options in ARCHDESK can be quite a powerful tool for you to track your own tasks but also your teams.
You can use it to plan your work, keep track of your worker's daily schedule, have timesheet control (whom and when clocks in/out) and see where your employees are throughout your project life and how much they cost you.
There are multiple ways in which you can get different type of information:
1. The user Calendar is available under Schedule tab - where you can see the Company calendar (where all tasks for all team will be visible) vs your Personal one (where your own tasks will reside).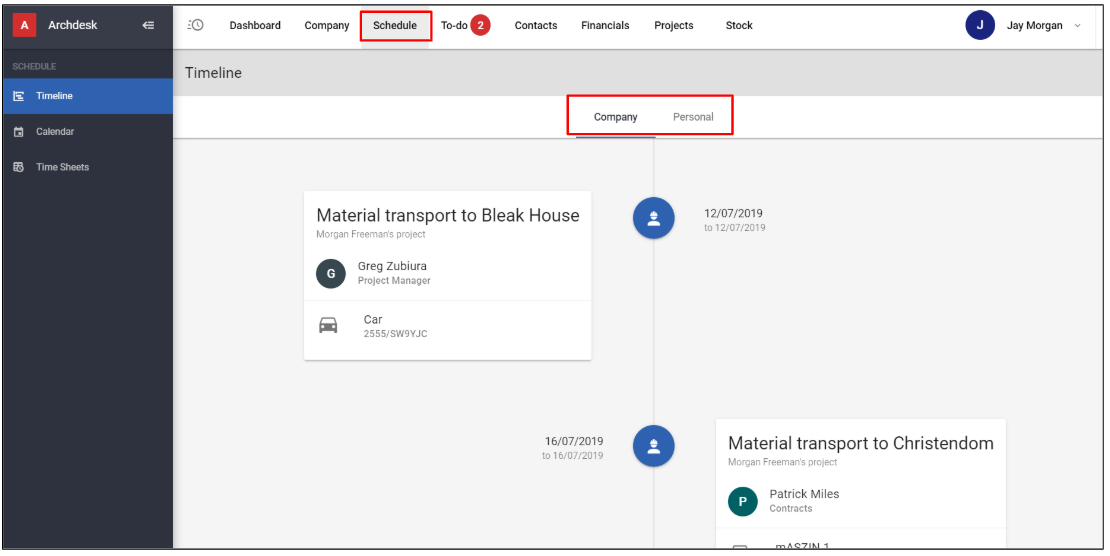 2. If you wish to have a look on other people tasks, you can do so by assigning someone to the task under the Project - you have to select the specific Project they are working under - do the necessary modifications on Schedule or Programme.
The Schedule and the Programme display the very same information, just under a different view - you get to pick and choose which version you will use:
a) Programme - gives you a Gant view of your Calendar and the tasks and processes you have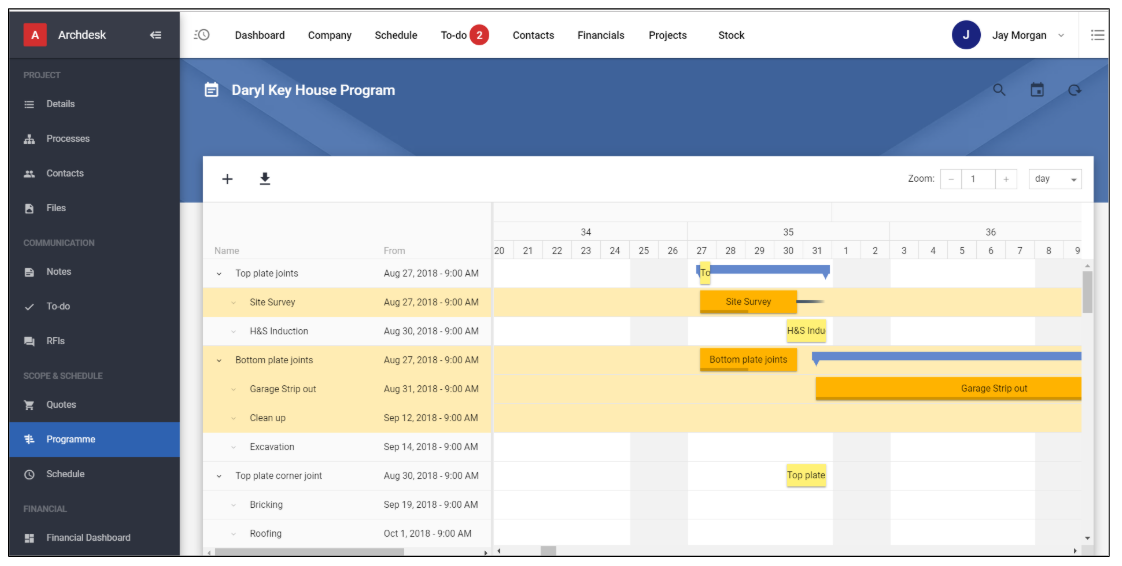 b) Schedule - gives you more of a table-view of the same data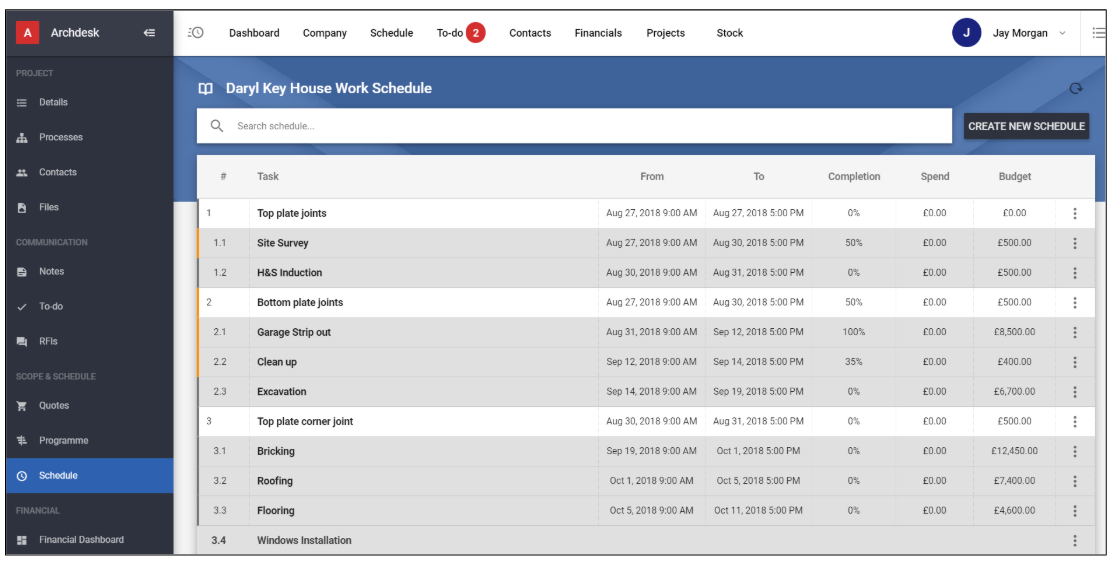 Once you will add the task:
a) by clicking "+" and then "Add Single Task" button under Programme
b) by clicking on "CREATE NEW SCHEDULE" button under Schedule
that task will be visible on Schedule Tab under the Company Timeline.

3. If you want to see for specific user then please go to Company and then under "Employees" > Select the User > Calendar > and use the red "+" to create a new Meeting / Project Task to be assigned to the specific employee that you have in mind.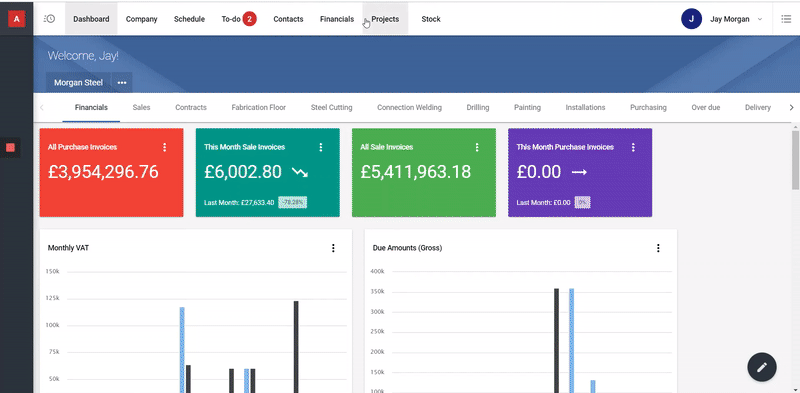 But for whom does the Calendar options help in their daily job?
1. The Project Manager - can go to the Programme view and see, at a project level, the work program and assign employees for individual tasks.
After accepting the work entries by the appropriate manager, the cost calculation is automatically included in the work program table - work on a given task generated by a given employee (employees assigned to this task) together with marking the possible budget exceedings.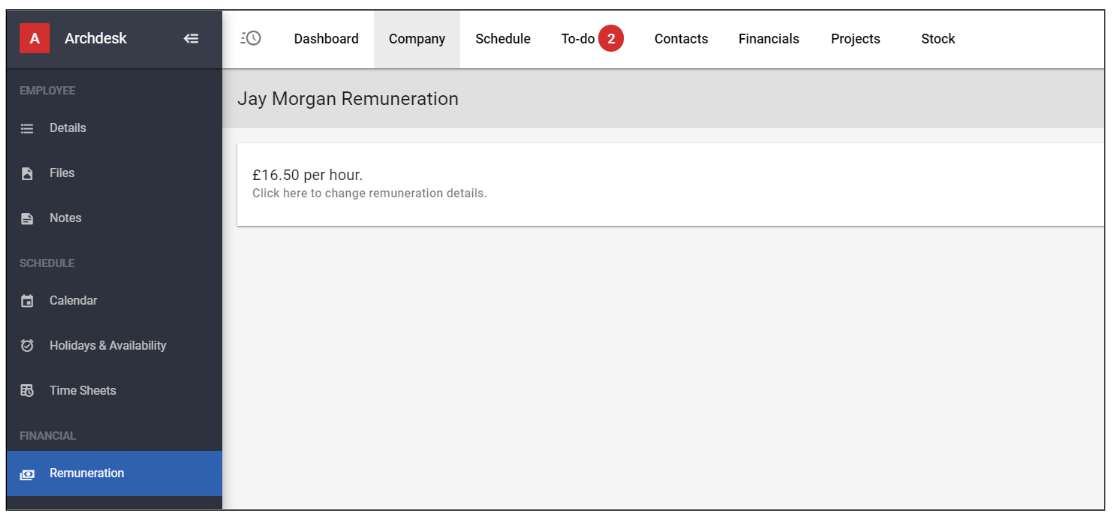 2. The Employees - can indicate the progress of their work and they can record time devoted to each of their individual tasks. For more details, check this article about Timesheet control: Clock IN/OUT.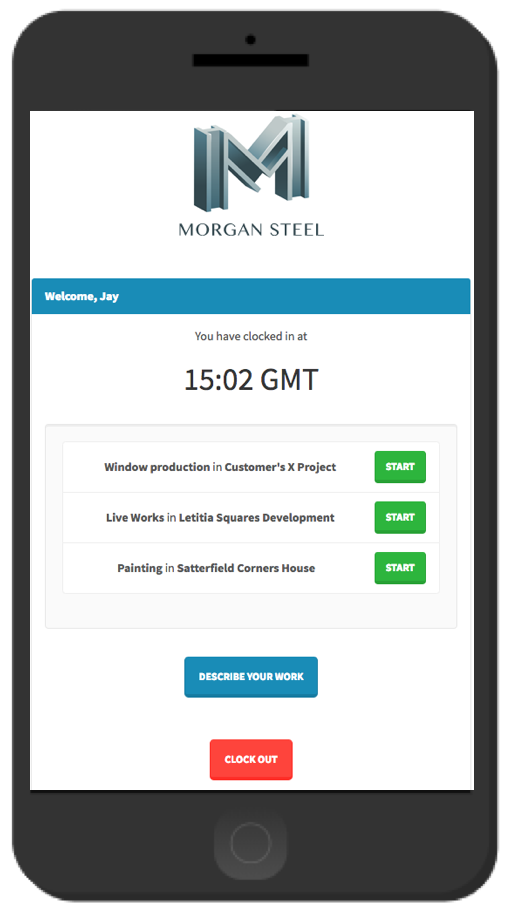 3. HR Team - when the Employees finish their work and they "Clock OUT", the time and the location from where they clocked appear on the Timesheet of that specific employee. HR Manager can accept/change/reject the logged time for this employee.
Registrations can alternatively be made manually from the ARCHDESK system level (as explained above).
4. Accounting - after approval of the work entries, a report can be generated based on whose accounting department can calculate Employees remuneration.