Dashboards are a quick and easy way to see, at a glance, the information reoccurring needed in your daily job. They will be your landing page, once you login to ARCHDESK. They are customizable and can show specific project info - be it Financial (like Metrics, Sales, Contracts) or Project specific (eg. Fabrication, Drilling, Painting, Installations).
The Dashboards cannot be shared with a single person but by a whole group - let's say HR, Finance, Production team groups must be set up.
To share Dashboards click on the gear icon. Then from the list, on a dashboard, and make sure you mark the box for "Share this dashboard configuration with other users in my company" and then hit the SAVE button. This is all you need to do from your side.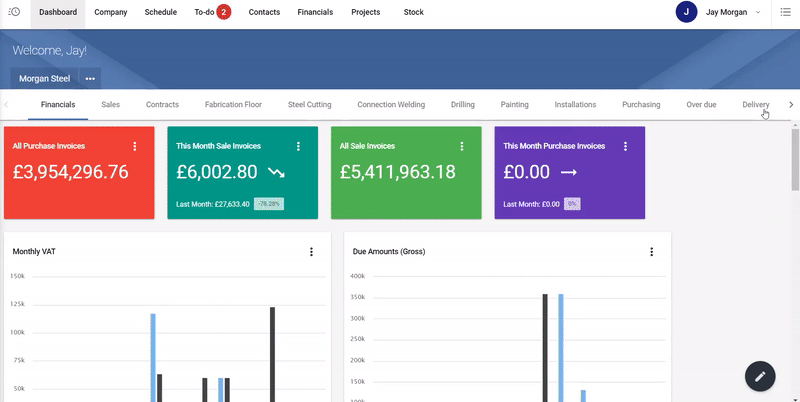 From the side of the person who wants to have the same Dashboard configuration as you do, he must log into his ARCHDESK account and check under Shared Dashboards. Once he will find there the Dashboard that you have shared, just click on it and a pop-up will come up asking if they want to ADD it.