Once you have received your customised template of the quotation from the Client, you can upload it to your Quotes in Archdesk.
Go to your Project (from your project list)-> Quotes tab and click on the

icon. The popup window will prompt you to select the file. Choose your Excel file with your quote and import it. Now, let Archdesk do the magic for you.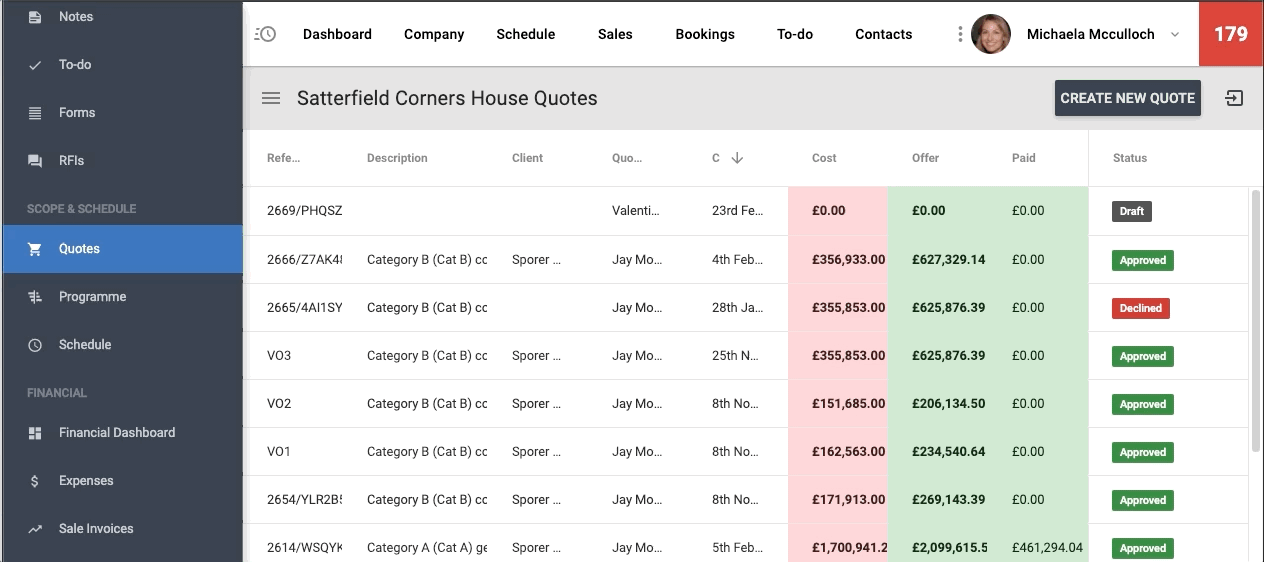 After the import, your Quote will look like this in Archdesk. Notice how the Tabs from your Excel file turn into Sections in Archdesk.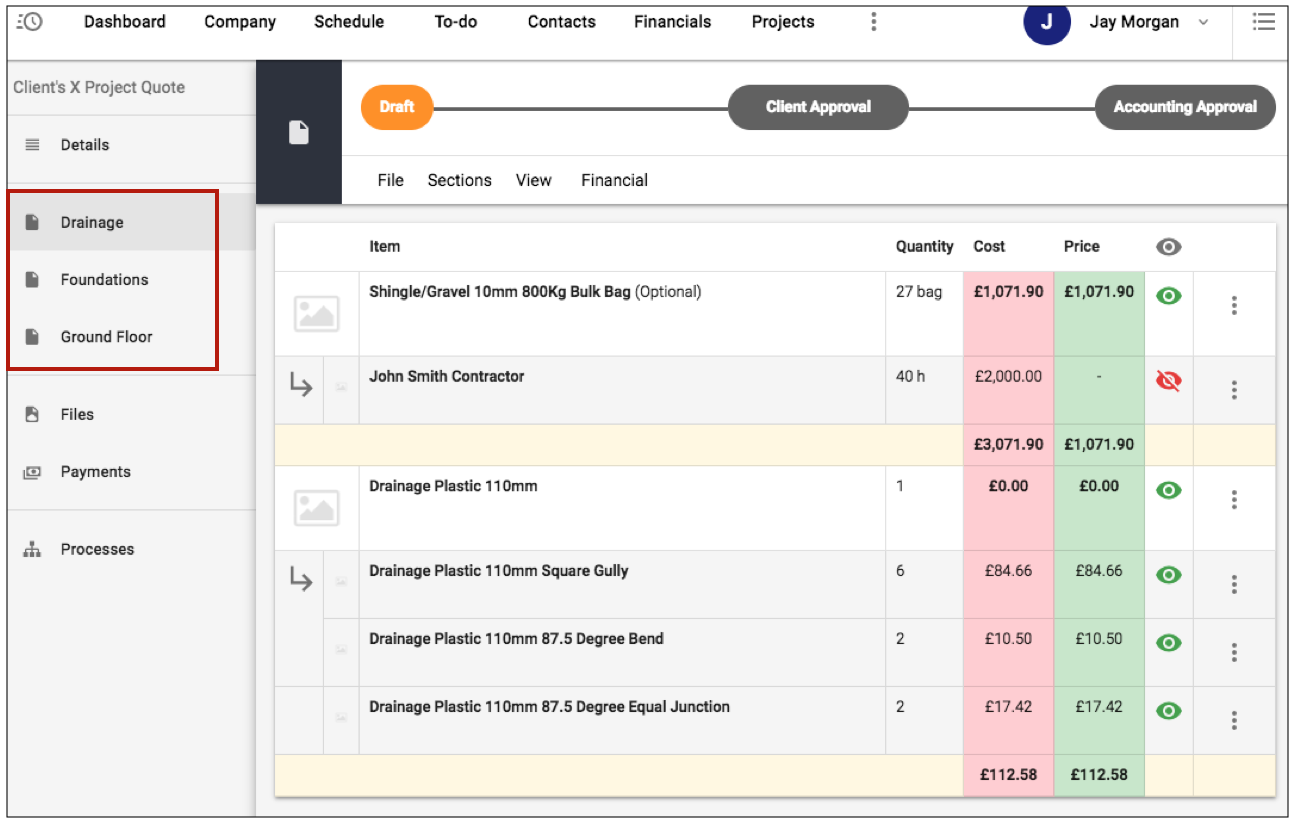 To learn more on how to manage your Quotes in Archdesk, check the article here.
⚠️ Tip: When you use similar quotes for a few jobs, you can easily copy them on the new project inside the project.