Clients have different types of Suppliers and sometimes the Payment Terms are not always standard ones. For some, you might have 30 days set up for them to pay, for others (maybe older/bigger customers) you would have 60 days. Archdesk has the possibility for you to differentiate the Terms & Conditions and add customized notes on that.
In order to customize the Terms & Conditions, you must work the notes inside the Supplier settings.
1. Find the Supplier you want in the Contacts > Business tab in the system and click on it.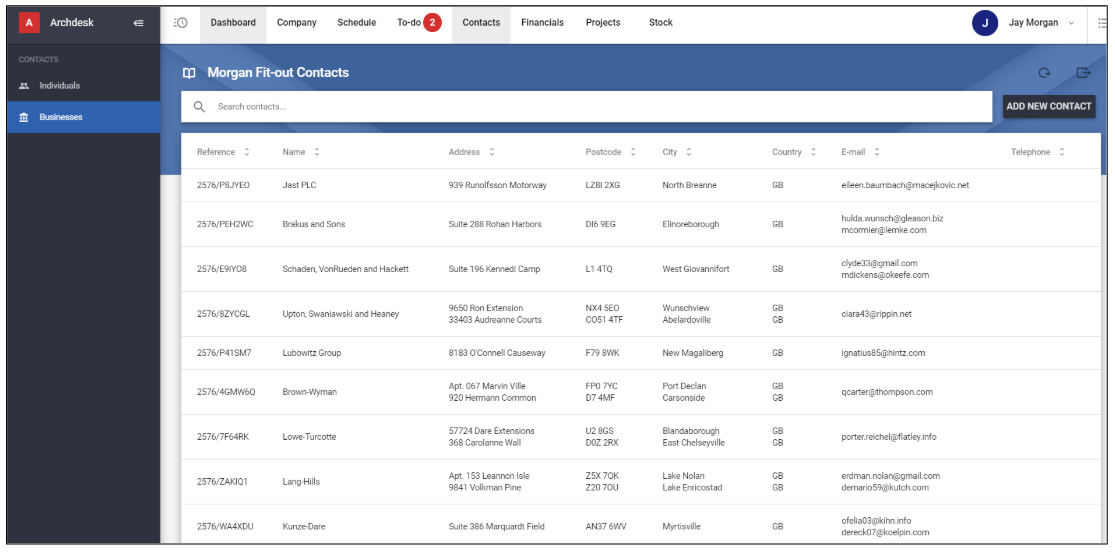 2. Once inside the Supplier details, click on the pencil icon located in the lower side of your screen and click Edit business.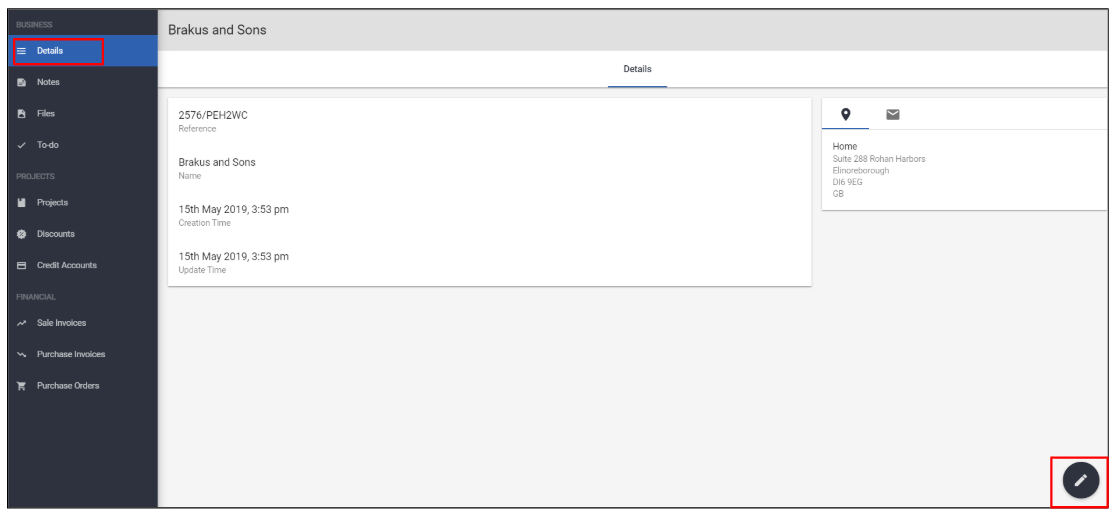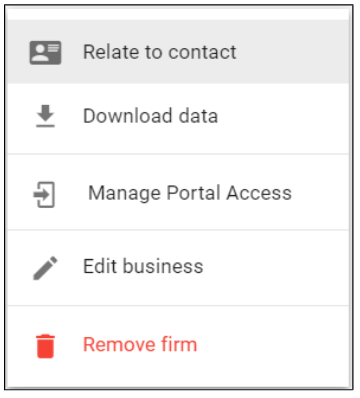 3. This will bring additional Contact Financial Settings where you need to select Purchasing Settings > click on Purchase Order Default Terms and add there the Terms & Conditions for that specific Supplier and then hit the SAVE button.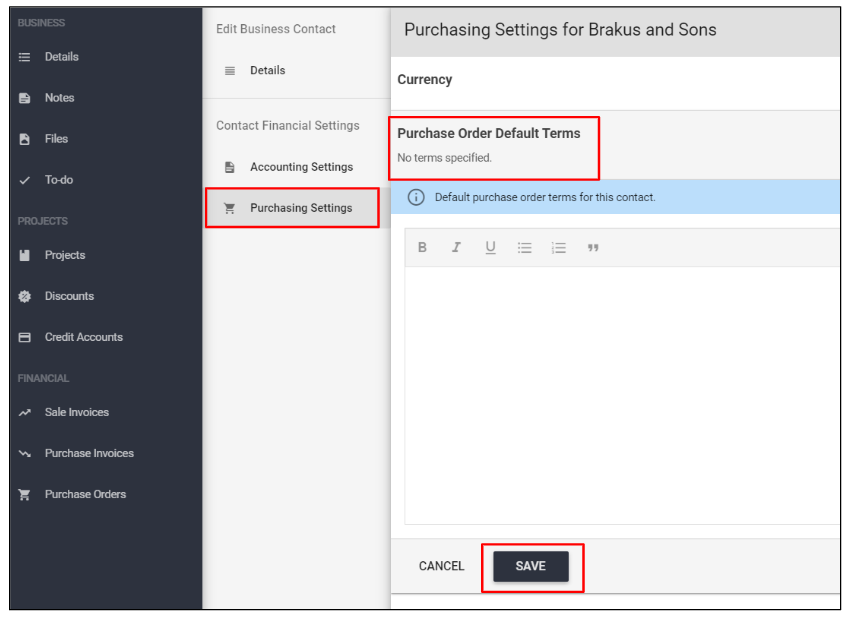 The Terms & Conditions will show on the Purchase Orders done for that specific Supplier in the T&C Notes area - as in the screenshot below.