In construction, Valuations are very important for the Contractors of the project. The Valuation technique helps you determine the fair price of propriety of any type of structure at any given time. This is usually done by an estate agent that visits the site when the construction is being done and evaluates the stage it is in. The payment terms, in Archdesk, can be set up to be paid:
In Stages - where the payments are staged and all stages must add up to 100%
As Valuation - payments are due when works are completed as per valuation. In addition, for the Valuation type of payment, you can add Retention
What is Retention?
Retention is a percentage (often 5%) of the amount certified as due to the contractor on an interim certificate, that is deducted from the amount due and retained by the client. The purpose of retention is to ensure that the contractor properly completes the activities required of them under the contract.
How can we setup Retention in Archdesk?
Once you have created the Quote for the specific Project, go inside it and click on the Payments option (for that you need to have the Quote already setup with Sections and accepted by the client / approved).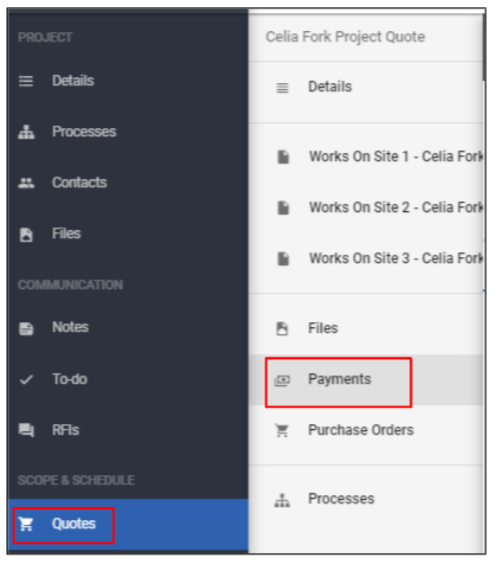 By default, Archdesk will have the Payment setup in installments (Payments - Payable in full). What you need to do is click on OPTIONS and choose Edit Payment Terms. Here you can choose the Type of Payment - Stages or Valuation.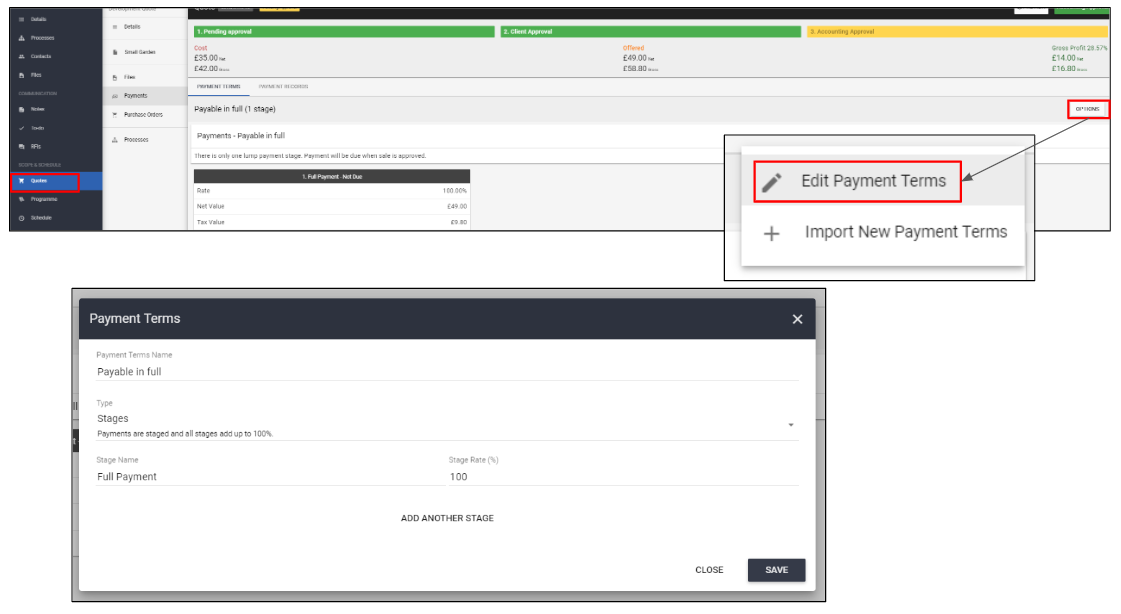 When you choose the Valuations option you can also choose to put in the Retention (Optional). Usually, that amounts to up to 5% so all you need to do is put in the number (without the percentage - % - sign) and hit the SAVE button.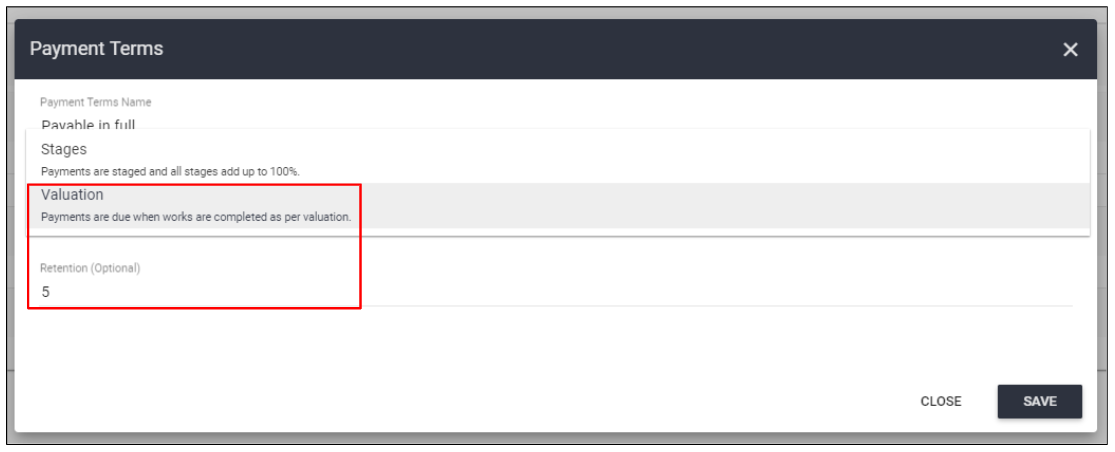 This brings you to the Payments Terms that will show now the details of the Quote - the Sections - that you will need to manually update once the Valuation of the Project takes place. Every part of the Section and the Section overall can amount to 100%.

Once you will click on a Section or part of the Section it will pull up a pop-up window with the "Update Progress" - where you can manually input in the percentage or you can scroll the bar of Completion. Don't forget to hit the SAVE button once done.

The finished result in the Payment Terms will be very similar to the below screenshot.

At this stage, the best is to go to OPTIONS > select the Download Payment Terms and send the details to the client. The information will come up in the form of a pdf file (pdf report) that will download to your drive. This is how the data will look like - screenshot below.