CIS (Construction Industry Scheme) is a term widely known and used by the Construction Industry in the UK. This also applies if your business is based outside the UK, but your construction works are in the UK (be it if you are a Subcontractor or Contractor).
Under the CIS, the Contractors deduct money from a Subcontractor's salary and pass it further to HM Revenue and Customs (HMRC). This deduction acts as advance payment towards the subcontractor's tax and National Insurance.
In order to manage CIS figures in Archdesk:
1. The Nominal Code for the CIS accounts must be set up properly under Financials > Accounts. These accounts integrate with your accounting system, where you do full accounting, so your CIS accounts, as the other ones, need to match what you have in your accounting software.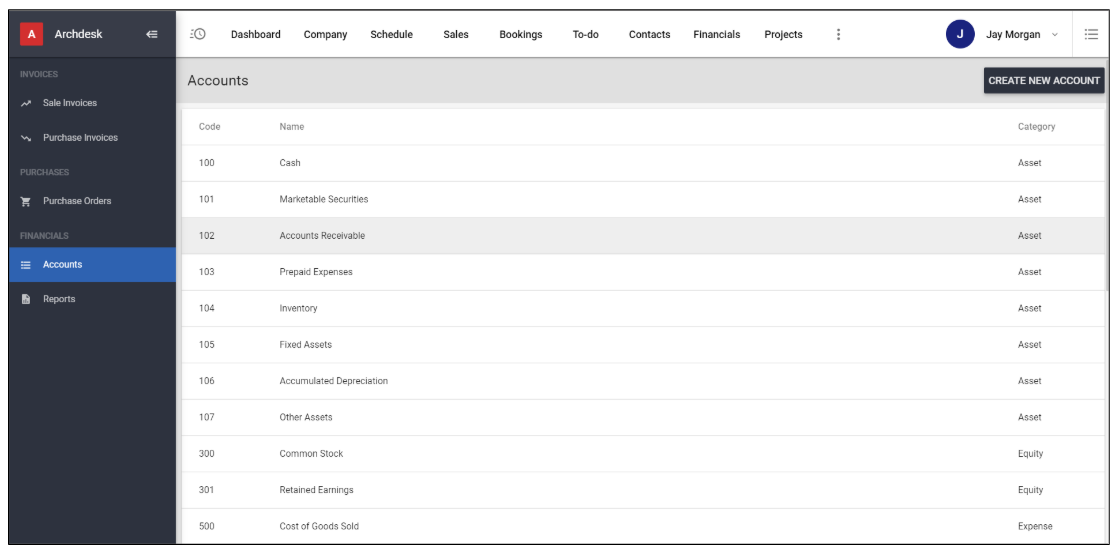 ⚠️ Tip: You can assign default Nominal Codes to the subcontractors. When creating a Purchase Invoice, select the subcontractor from the contacts list and the system will pull the nominal code assigned to that subcontractor.
2. Once you generate a Purchase Invoice inside a Project for your subcontractor you can choose the appropriate CIS Account as in the screenshot below.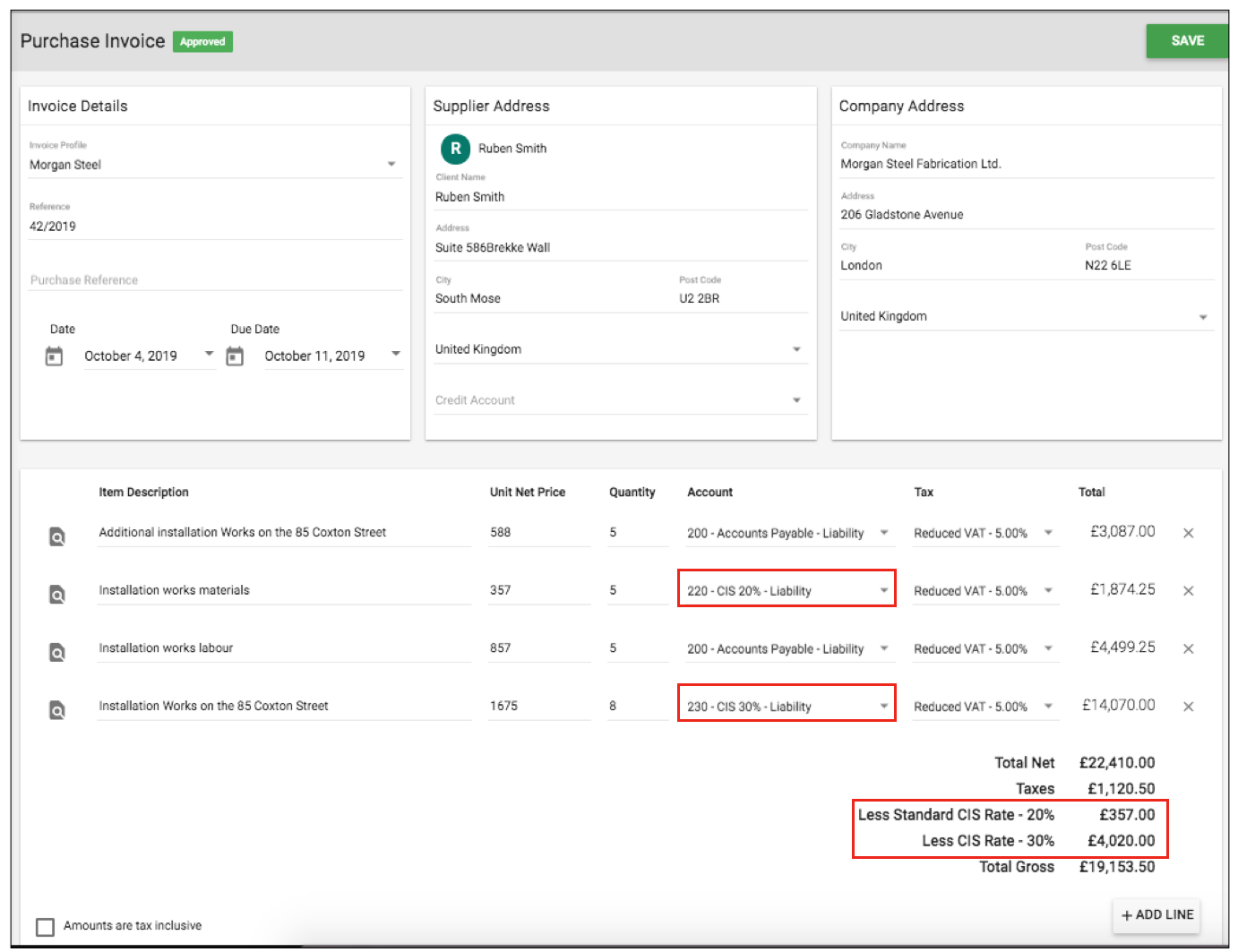 The invoice will look like this: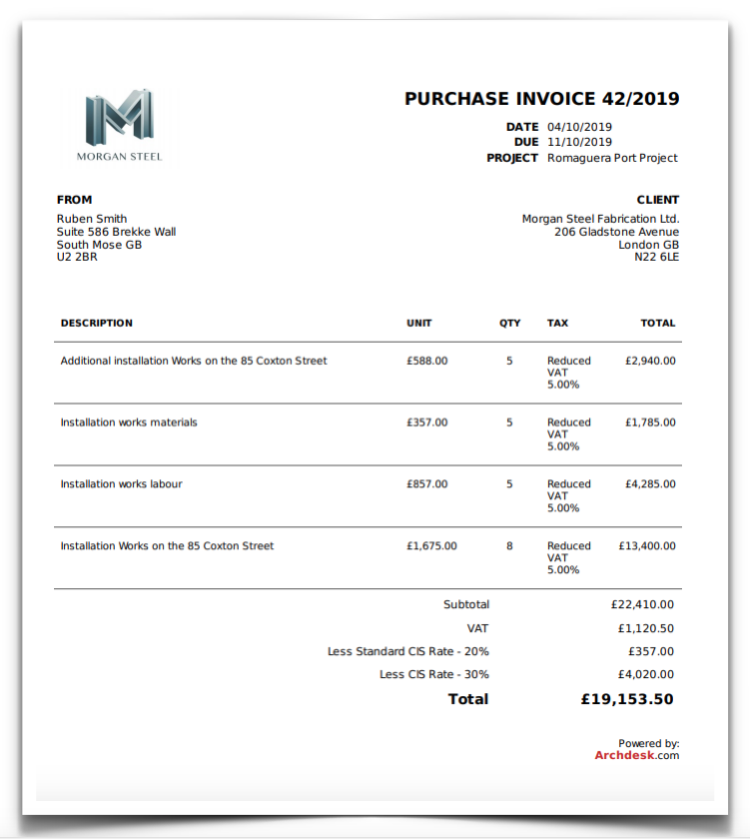 3. You can send the invoice to your subcontractor directly from the system or download it to a pdf file and send via email.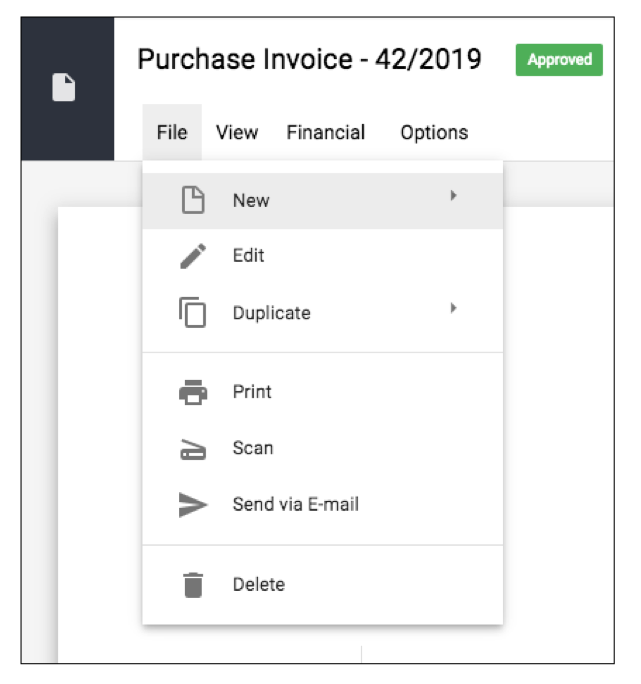 INTEGRATION WITH THE ACCOUNTING SYSTEM
When you transfer your invoices to your accounting system e.g. Xero, Sage etc. the figures will transfer accordingly as listed on the invoices in Archdesk. That's why it's crucial to set up the nominal codes exactly as they are in the accounting software.
From your accounting software that is HMRC compliant you can make payments to HMRC.