When creating Invoices in Archdesk, the connection with QuickBooks should allow a constant flow of the financial documents between the two systems.
If you see that some Invoices have not reached QuickBooks, please check the Integration Status:

Click on your name inside Archdesk -> Settings and Preferences -> Integrations -> Settings -> Integration Status.
Once you click on the Integration Status you will see the flow of the invoices & the errors that appear.
If the error states "You cannot select CIS accounts/items for a non-CIS supplier/customer" you must follow the below instruction.
⚠️ QuickBooks does not have the API for the CIS activation account, the procedure has to be done manually.
Go inside your QuickBooks accounting system and make sure the Selected Contact is set up as CIS Contractor, as per the below screenshots.
To activate the integration on the CIS accounts you need to check the checkbox to indicate that the contractor is a CIS one.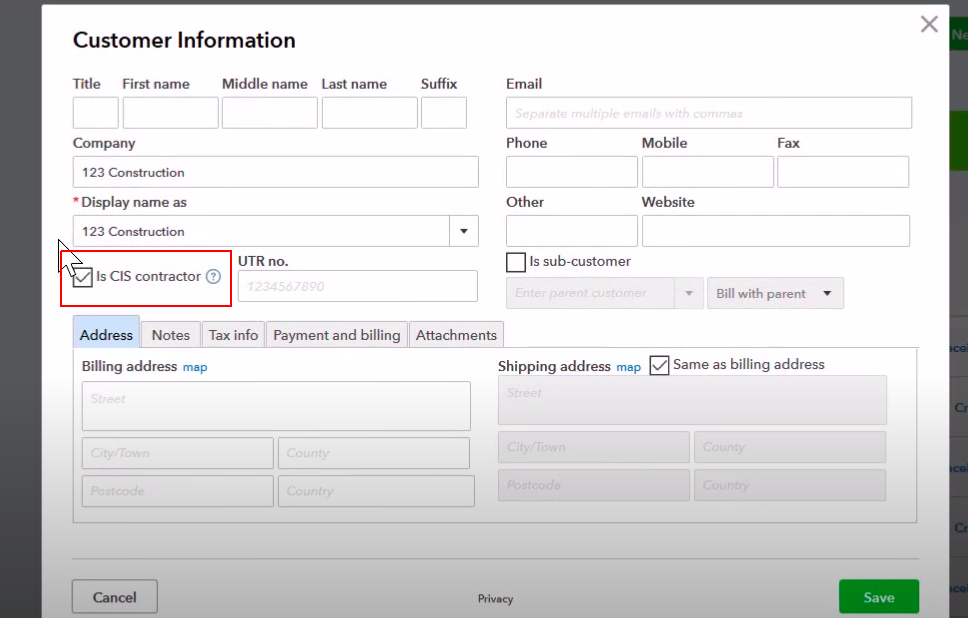 Once checked, fill in the information requested by QuickBooks (as you can see in the screenshot below):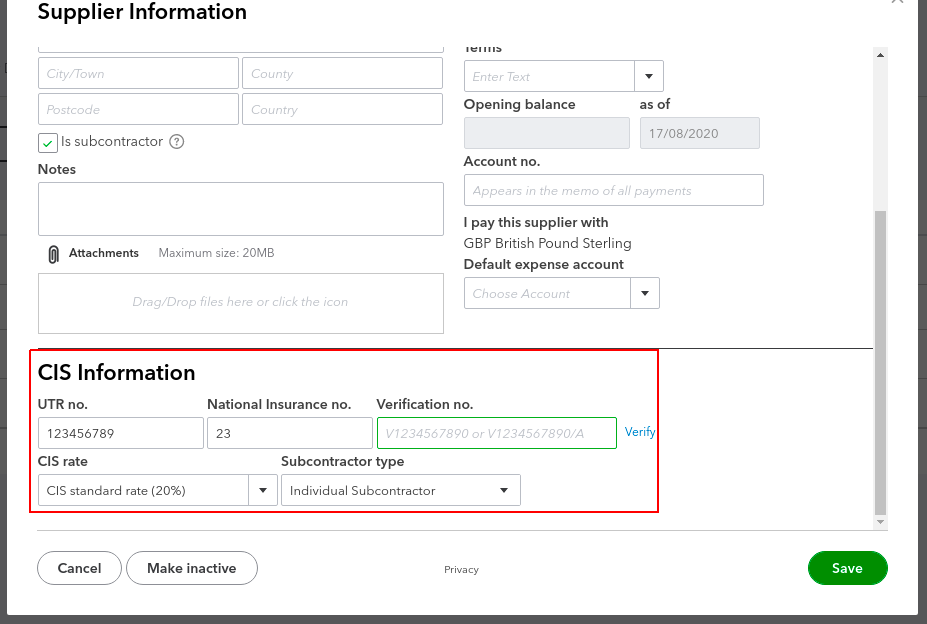 The CIS Information must be added manually for the contacts, by the Accounting Team.
If the error keeps occurring, please contact us at support@archdesk.com