When Activating for the first time the connection with QuickBooks, you will be asked to match the VAT Tax accounts & the Nominal codes.
After the login with QuickBooks, the page will be redirected to Archdesk where you will have to manually match the accounts.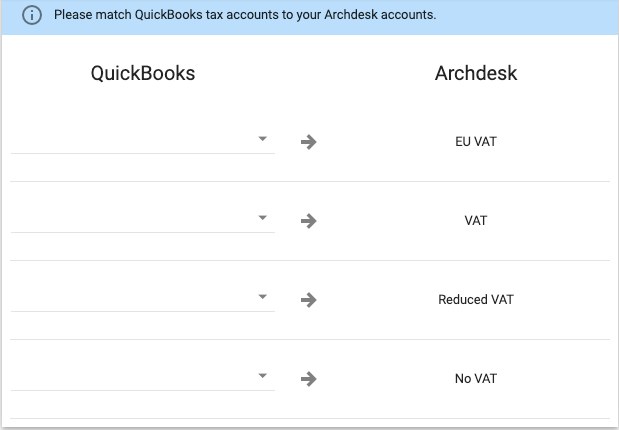 If the accounts are properly matched, no error should appear.
In case you get any errors in the Integration Status, please contact us at support@archdesk.com