To manage a few schedules for one project, please follow the steps below:
1. Go to the Schedule tab under the specific project you wish to manage.
2. Click on the Default Programme and Create a new Programme. Please put the name of your new programme and save it.

NOTE!!! When you have multiple programmes under one project, you must choose which one is the default. To do that, please use Manager Programmes and click Set as default.

You can also assign custom inputs for each programme. To do that, please go to Settings & Preferences -> Projects -> Schedule Inputs and then select CREATE NEW PROGRAMME INPUT.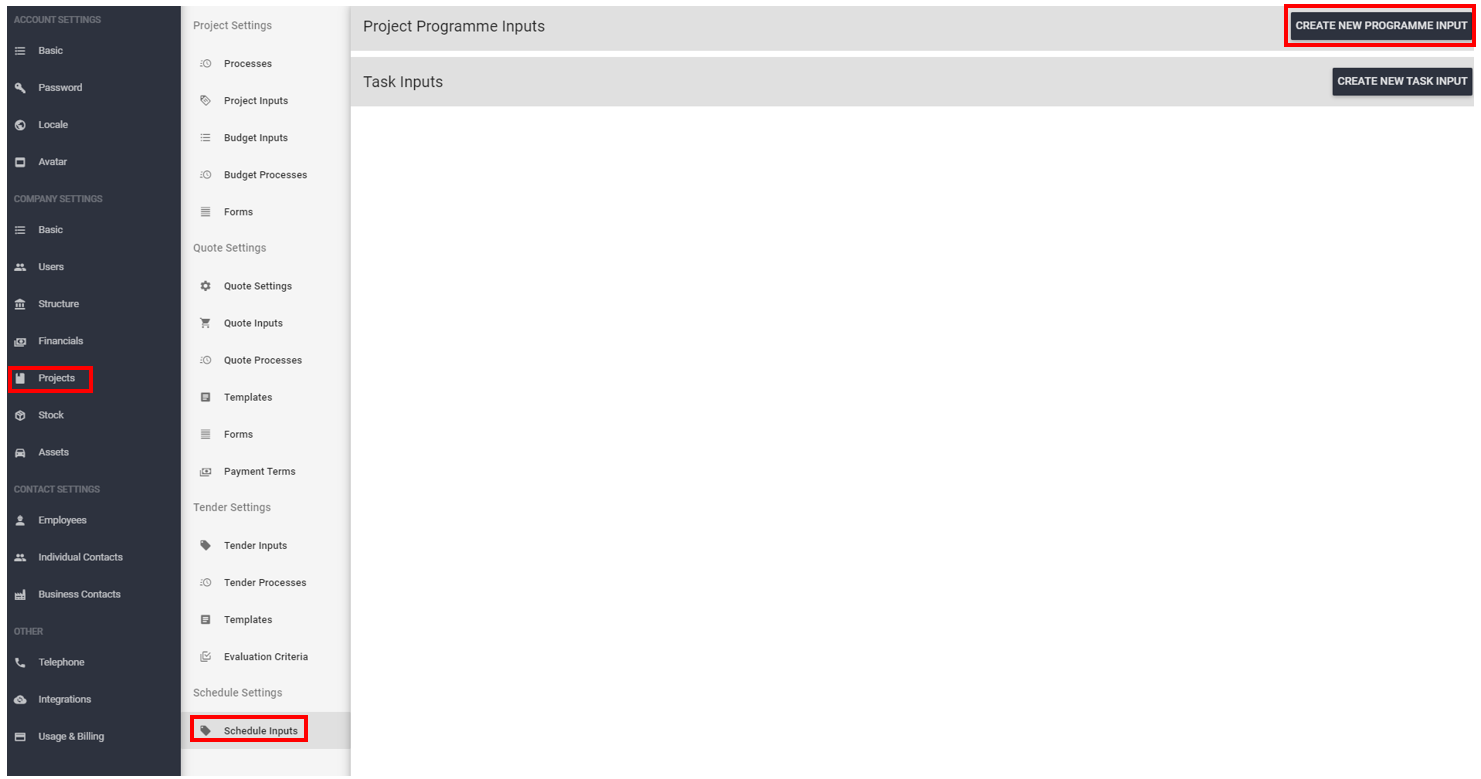 Now you must put the Name of input and select the Type.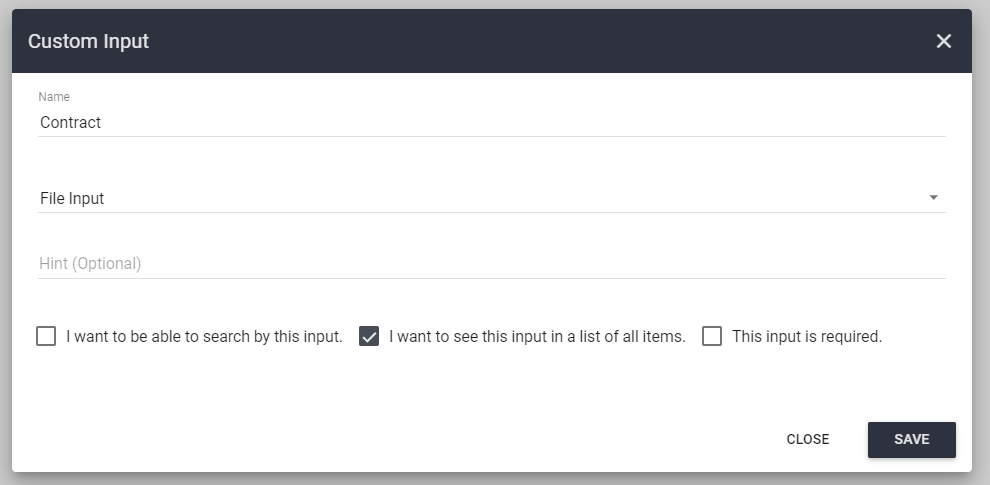 Once it is done, you can add those data for the specific schedule.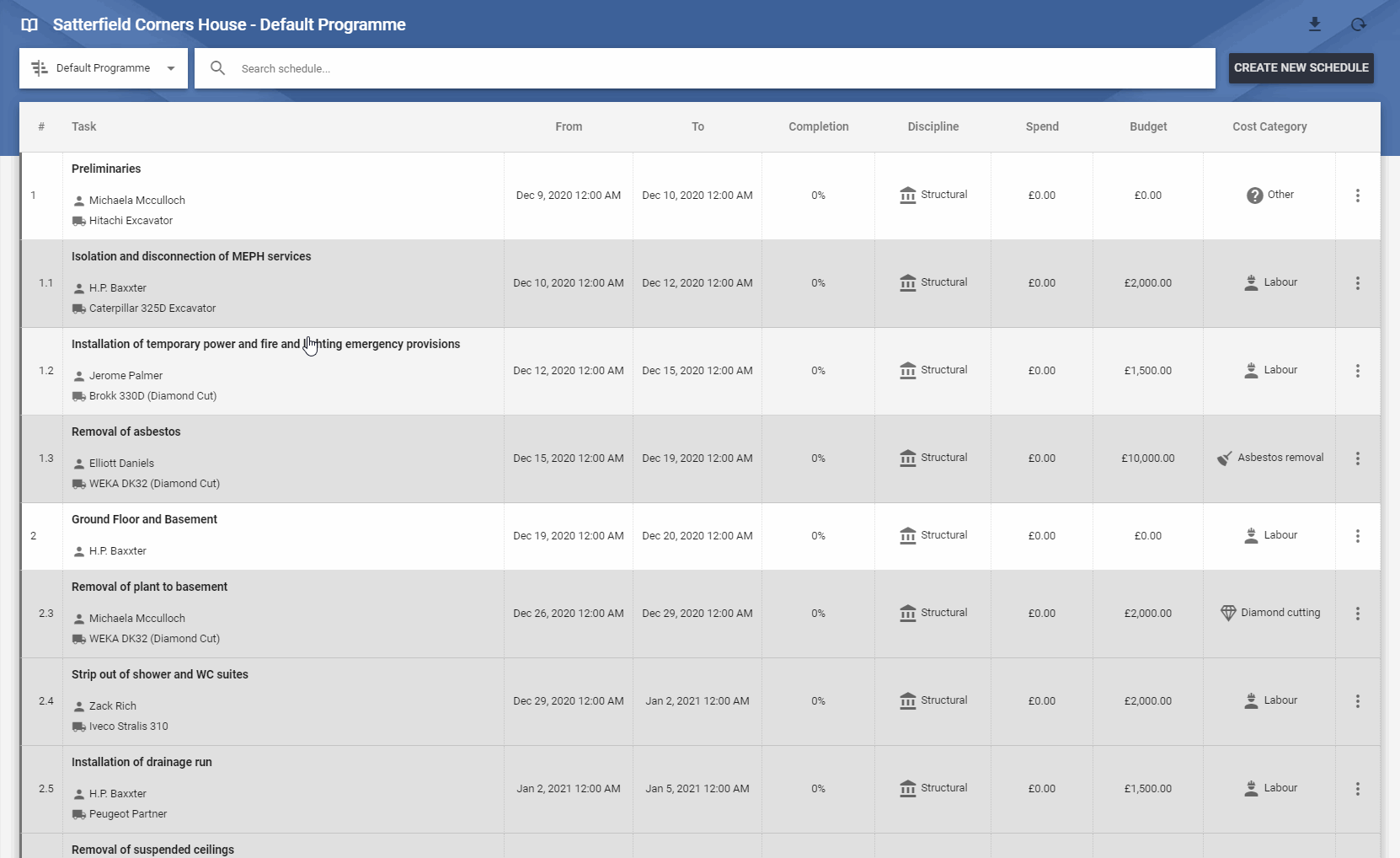 ⚠️TIP! Archdesk allows you to remove all scheduled tasks in bulk.
To also learn how to set up a default schedule's programme, please follow the article.