To change the status of an RFI (Request for Information) go to the project it was saved under and the to the RFIs section. (Projects-> RFIs). Select the RFI that needs to be updated. Click on the RFI to open it. A new window will pop-up with the RFI in Edit mode.
🚨 Warning: If an RFI has the Status set to Open or Draft, the Status can be modified.
However, once the status is changed to Closed, the RFI can no longer be modified!
In order to edit the Status of the RFI, click on the pencil icon (Edit).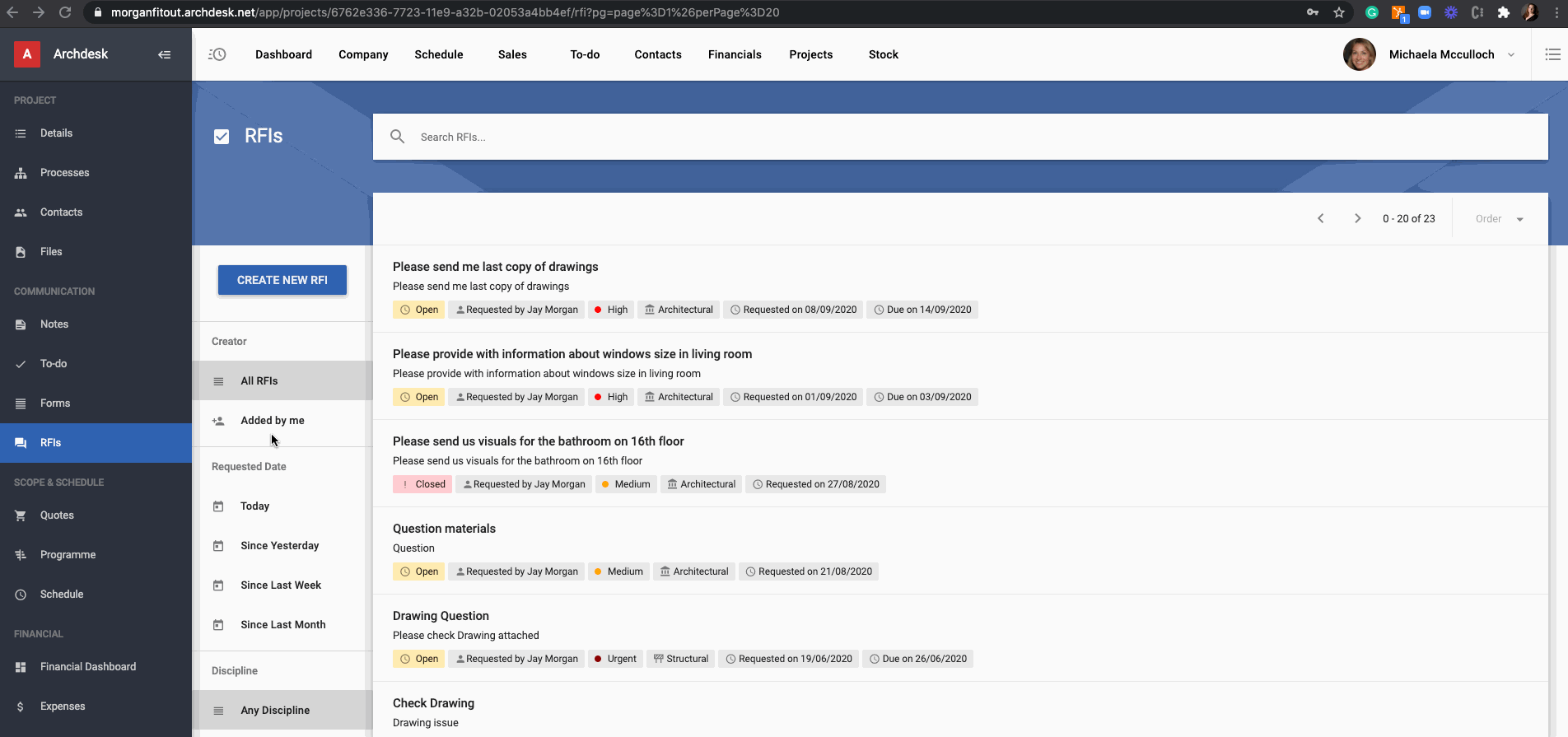 Make the necessary changes and click on the SAVE button.