Archdesk comes to your aid by saving the phone-calls after being recorded.
When a
Business/Individual Contact
has a phone number saved in Archdesk, you can call that number from within the system. The system can record the conversation if such settings are already in place at the time of the call.
⚠️TIP! The setup must be done following the steps in the article linked here.
If you have troubles setting this up, you can contact the Support Team from within the system, by clicking on the Send Support Query button.
The capability of making phone calls within Archdesk and the possibility of storing the recordings comes with an added cost. Make sure to check your Archdesk Contract for details.
In order to listen to the call history, you need to get inside the Contacts tab and select the Business/Individual Contact that you have spoken with, and that you wish to listen to the recording.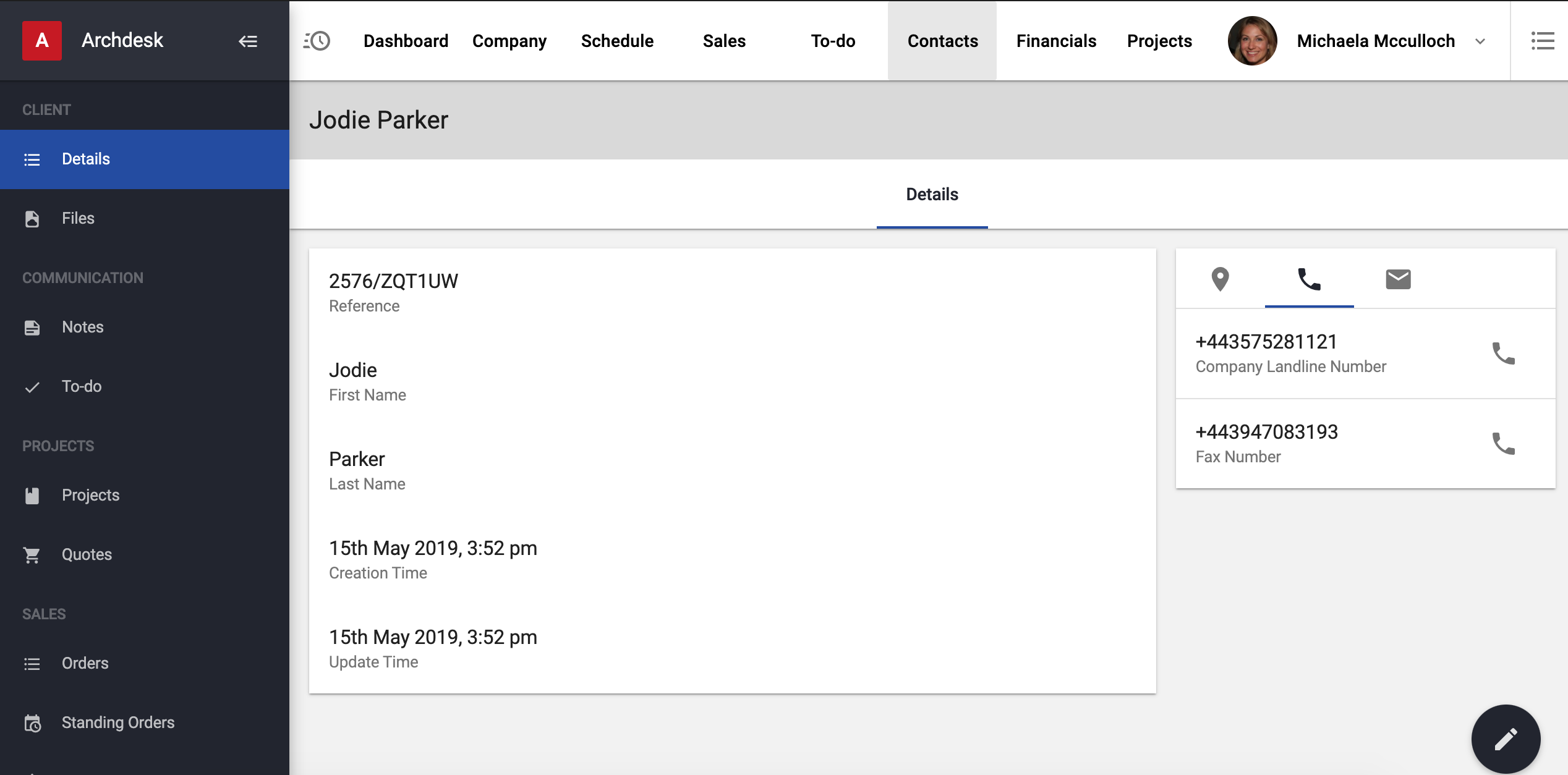 Click on the name in order to get to the Details page for the contact.
Click on the Phone icon to reveal the phone number(s) connected to that person.
Next, click on the phone icon next to the phone number that you have called before, and that you wish to see the recording.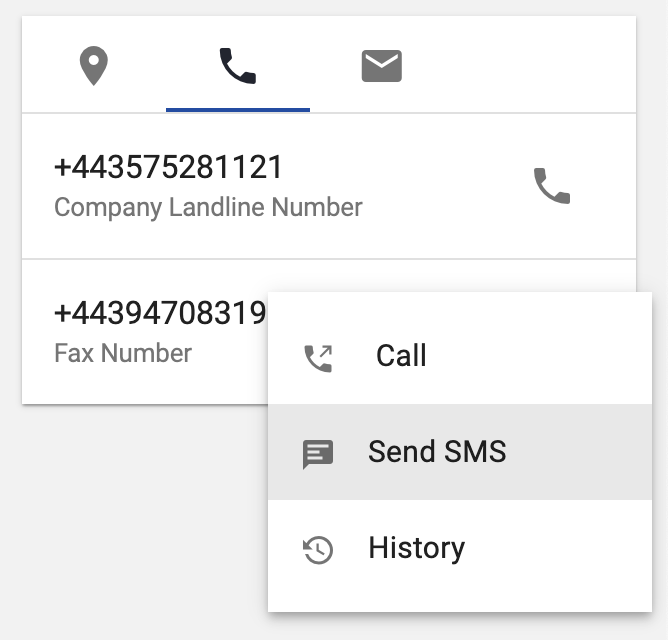 This will open up a new menu where you can choose to see the phone numbers History of recorded calls. When you will click on it, a new pop-up window will appear, with the list of calls recorded. If no calls have been recorded, this is how the pop-up will look like:

If there are available calls, you will see a list and you will be able to listen to the recording by clicking on it.