In order to set up the phone capabilities in Archdesk, you must go to the Settings and Preferences > scroll down to OTHER - Telephone menu > and start setting up the Numbers that can be used.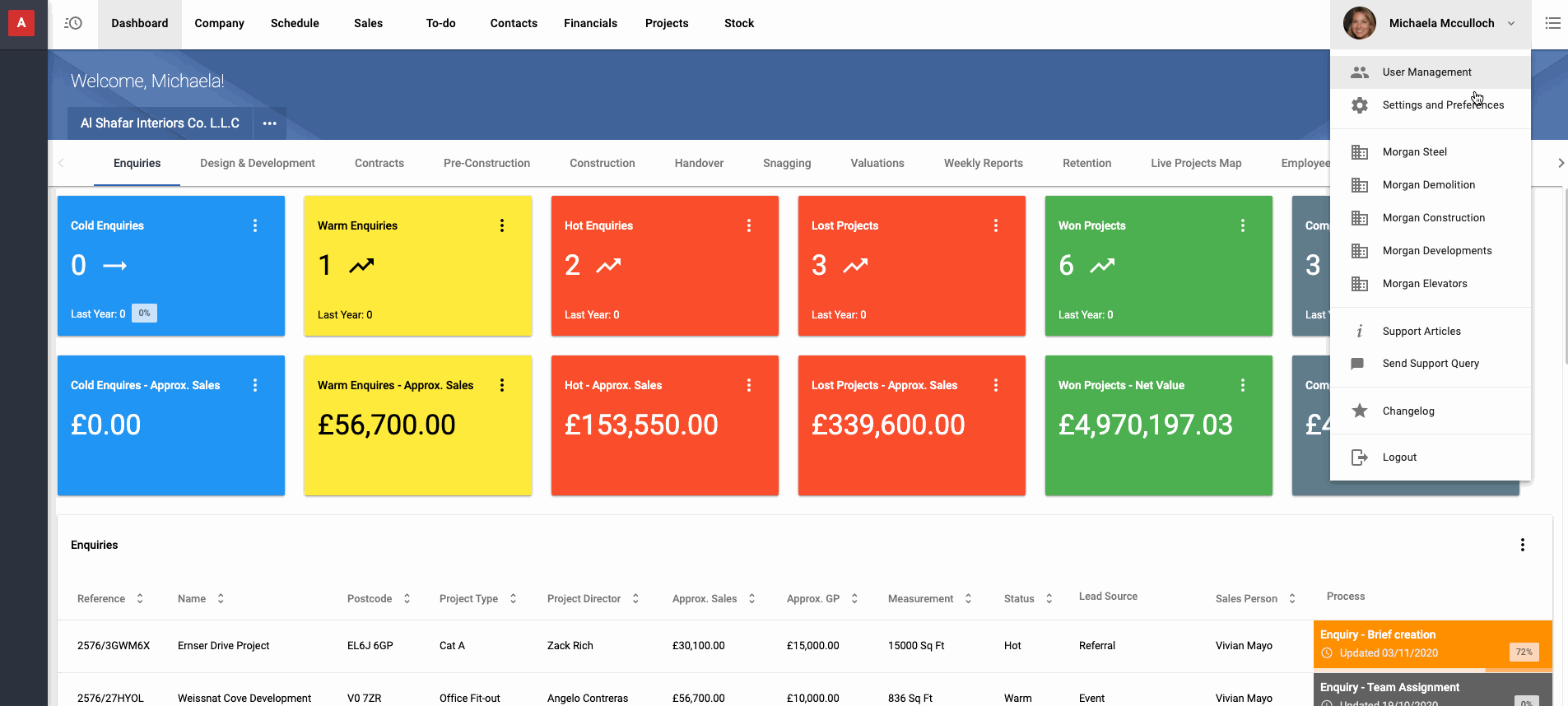 ⚠️TIP! Archdesk allows you to set up multiple phone numbers that you can call from.
You can use your own telephone number, mobile, or landline to make calls from within the system. However, the text messages will not be sent from this number.
The capability of making phone calls within Archdesk and the possibility of storing the recordings comes with an added cost. Make sure to check your Archdesk Contract for details.
Under the Telephone Numbers Settings, you can now click on the ADD NEW NUMBER button.
This will prompt you with the 2 options below: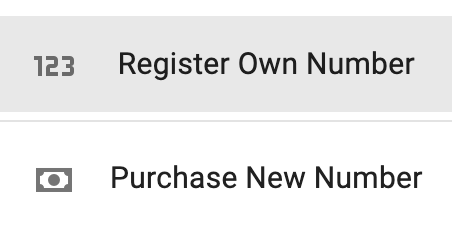 OPTION 1: Register Own Number:
Once you click on the Register Own Number, the window below will pop up: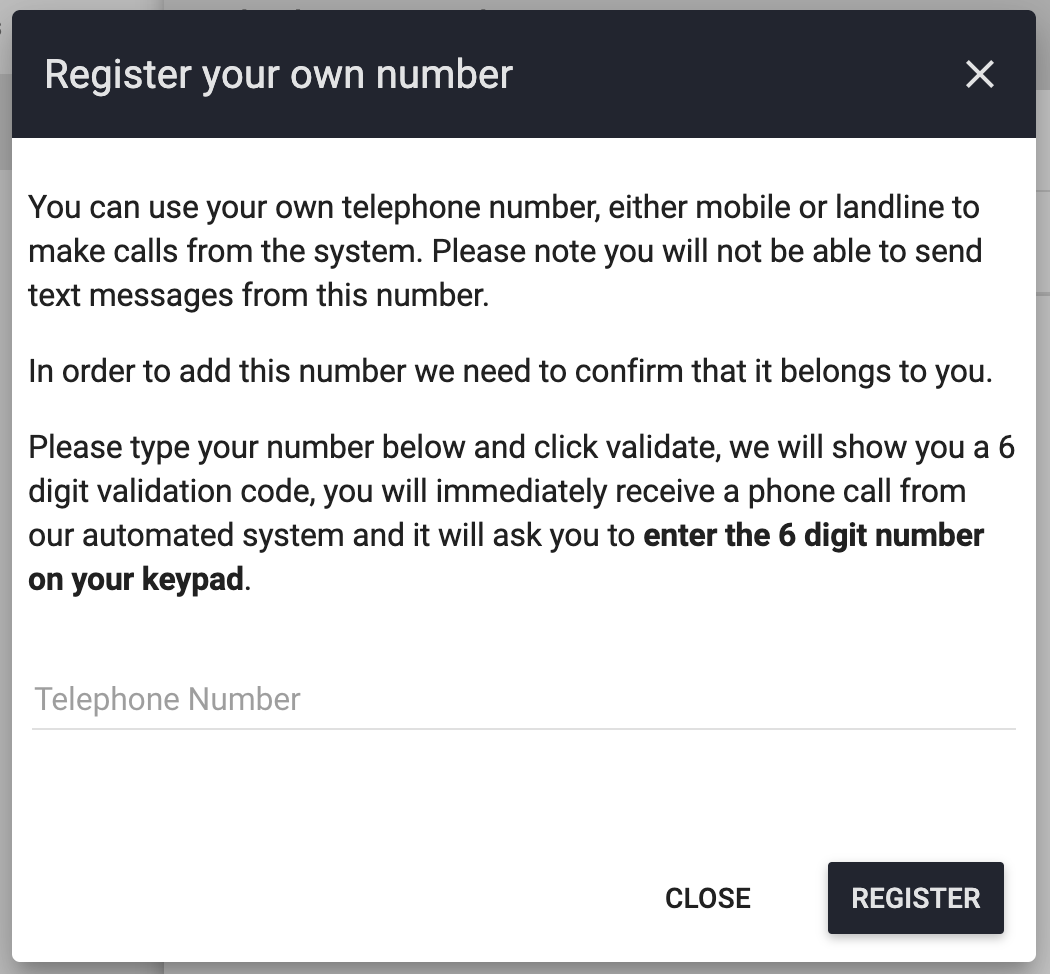 Please follow the instructions listed in the window and insert your phone number.
You can use this option if you already have a phone number (mobile or landline) that you would like to use (to call from).
OPTION 2: Purchase New Number:
In case you wish also to send text messages from within the system (eg. send reminders on tasks), you will need to purchase a number from which this service can be done.
Archdesk cannot send SMS by using the number you have registered via the Register Own Number. A called ID must be created by the Help Desk Team or you need to Purchase a New Number from which the SMS can be sent.
⚠️TIP! If you have troubles setting this up, you can contact the Support Team from within the system, by clicking on the Send Support Query button.
When pressing on the Purchase New Number, the window below will appear: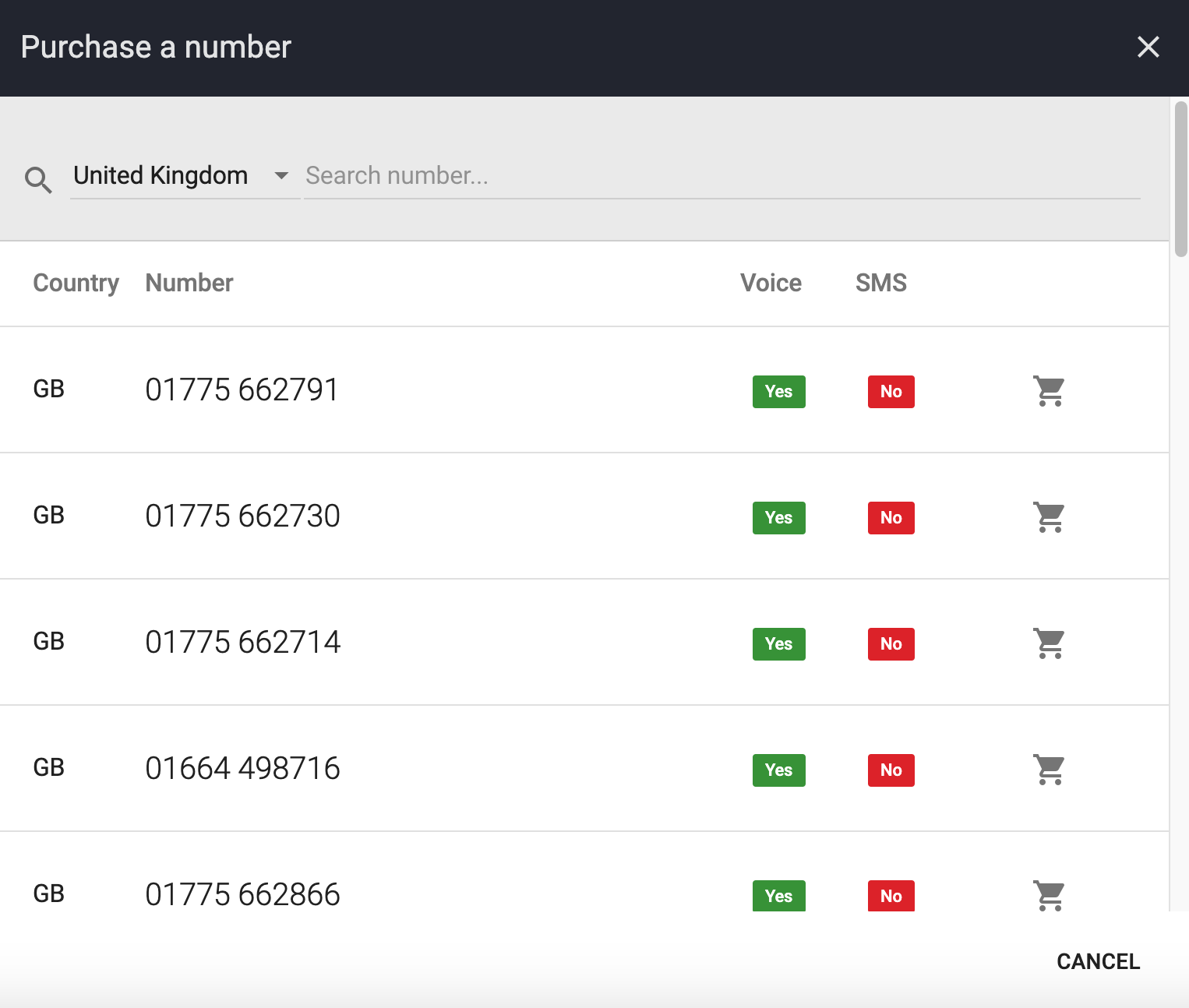 You need to select the Country from the drop-down, select the number you would like to purchase, and click on the shopping cart next to it.
A new pop-up will appear with the message that will ask you if you are sure you wish to proceed with the purchase. You will also be informed of the cost per month. If all is well, you need to click on the CONFIRM button to finalize the transaction.

In the end, you will have, under Numbers, the list of phone numbers that will be used by Archdesk to either make phone calls or send SMS.