On the dashboards, users can see various types of data, ranging from the sum of project values, project lists, through a list of employees, to forms responses. Depending on your role in the company, dashboard ordering preferences may be different. Archdesk allows creating individual dashboards per account to show the most important information for each system user.
NOTE!!! Making changes to the order in your account WILL NOT AFFECT the order for other users' accounts!
To change the order of the dashboards, please follow the below actions:
1. Go to the gear symbol, visible on the far right of the list.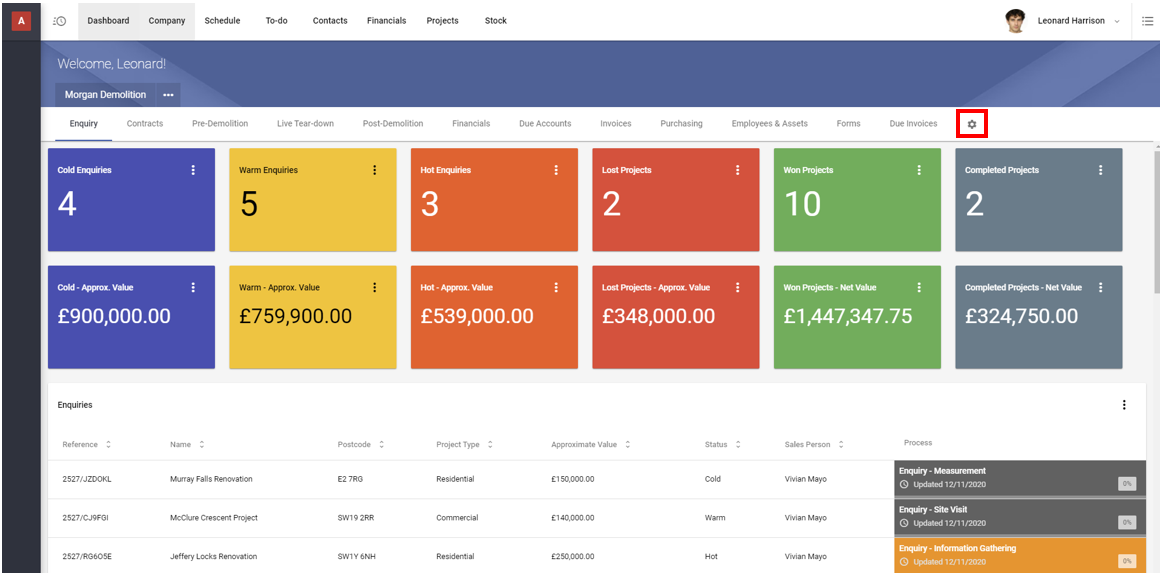 2. Use the Manage Order option (you might have to scroll down in order to look for it if you have many dashboards added to your account).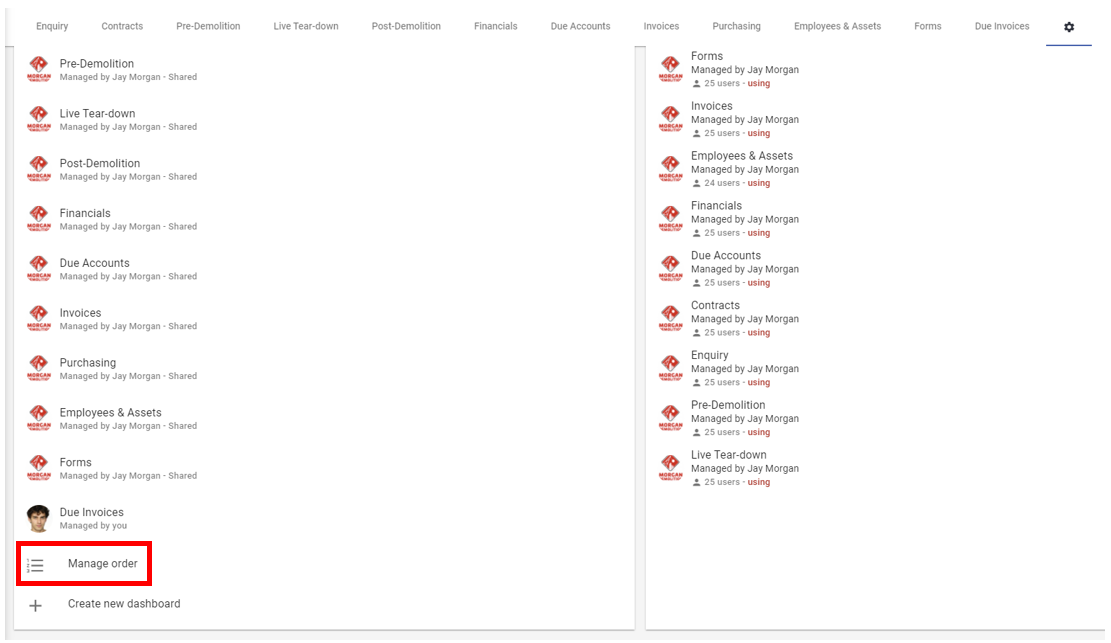 3. Set the order of the dashboards by dragging them from up-to-down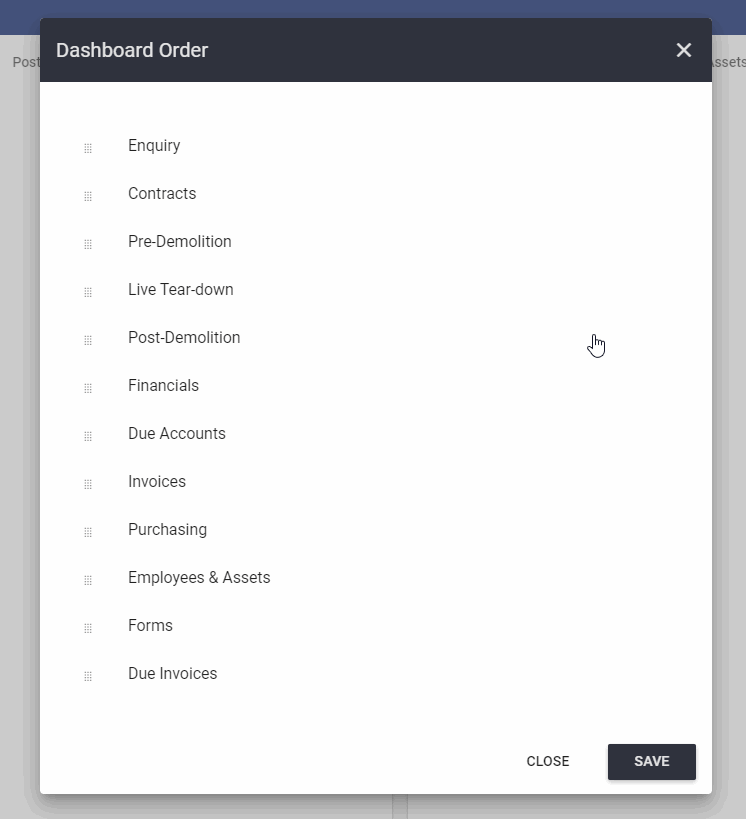 4. Click on the SAVE button in order for the changes added to take effect.
From now, the new order of the dashboards should be visible for you every login.

If you would like to make any changes to the dashboards or create a new one, please contact us by clicking on the Send Support Query button or email us over at support@archdesk.com