Sometimes, the Accounting Team might start using Nominal Codes / Accounting Codes in your Accounting Software (be it Xero, QuickBooks, Sage or other) that are not yet present in the system.

NOTE: Archdesk needs to have corresponding codes to the Accounting Software that you are using, in order for the data flow to be correct.

In order to setup Nominal Codes that are not yet present in Archdesk, but that are being used by the Accounting Software, please follow the steps below.
Check inside the Accounting Software the Nominal Code/Accounting Code that does not have correspondence in Archdesk
Go inside Archdesk > Financials tab > Accounts menu
Click on Create New Account

This account should mirror the account inside the Accounting System
Click SAVE
For example, the client may raise Invoices with Retention.
In this case, we need both an account for Retention in Archdesk and a corresponding one in the
Accounting Software used - let us say, Xero.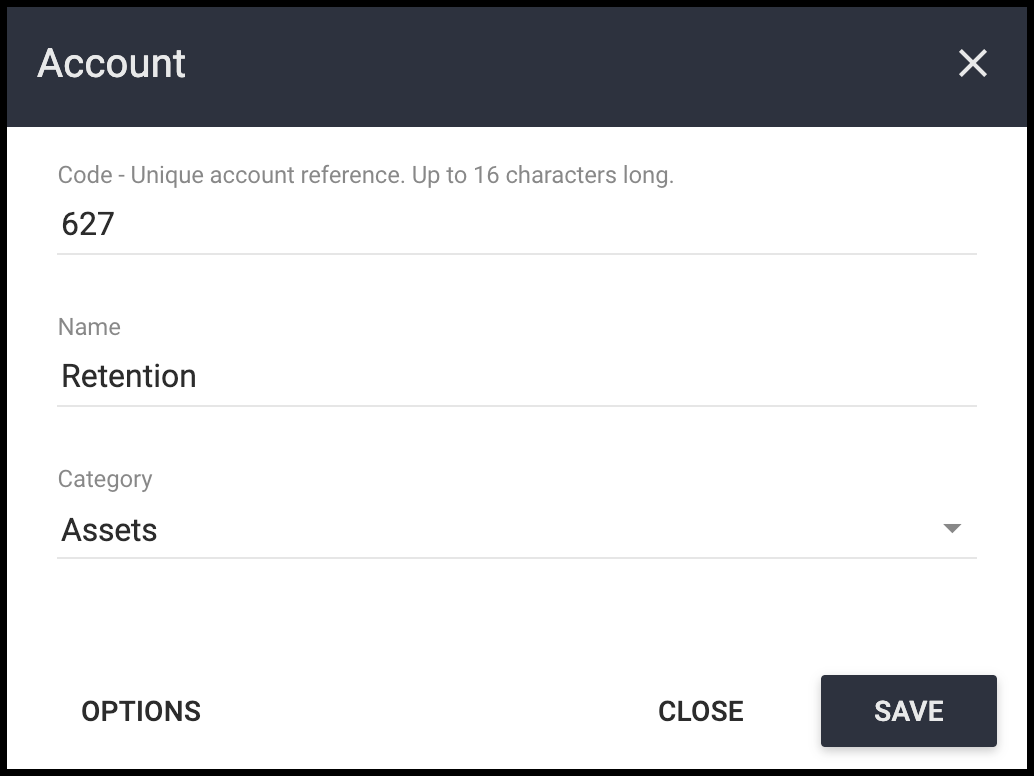 When clicking on Create New Account, the client will have to input:
Code = code used by Xero;
Name = Retention;
Set up the correct Category from the dropdown.