Archdesk allows you, when creating Projects inside the systems, to add Contacts to them.
You can choose to add a Business or an Individual Contact. There is currently no limit to the Contacts that you can add to the Project.
NOTE!!! You cannot, however, add Employees to the Project!
What the system can do, is create a custom input (for the Project) where you can select, for example, the "Project Manager"/"Carpenter"/"Designer"/"Sales Person" from a list of Choices.
There are a couple of ways in which you can add a Contact to a Project:
1. First create the contact and then create a new project for it - in the case of new contacts
2. Create the Project and then add the contact (if the contact is already saved inside the system)
1. Create the Contact > Create a Project for the contact
You can
add the contact
in the main
Contacts tab
or by using the
Quick menu for creating contacts
.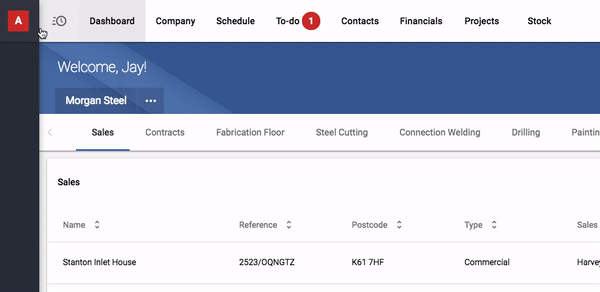 If the contact has been added through the shortcut the system will automatically prompt you to view details, create a new project, assign the contact to a project or create a To-Do for them. This is quite handy when you are working on a project and need to add someone who is not in your Contacts database yet.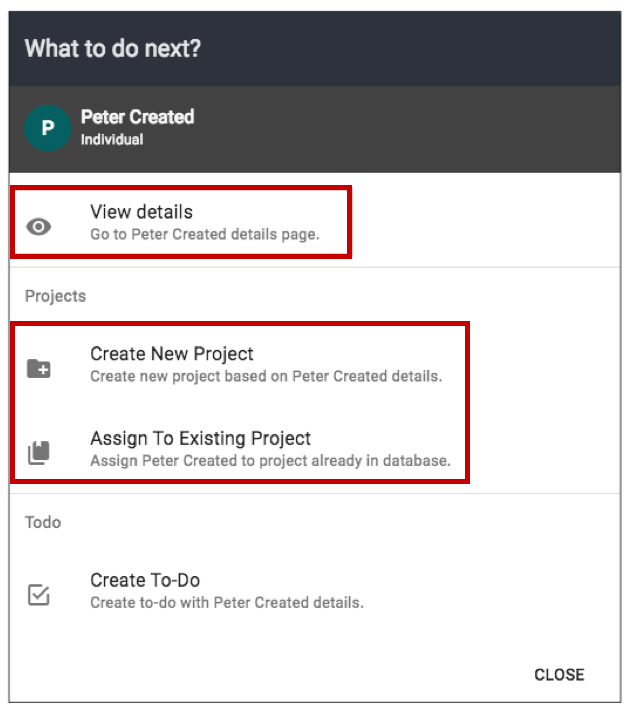 At this point, you can choose either to create a New Project or assign the Contact to an Existing Project.
2. Create the Project > Attach the Contact to the Project
If you already have the Business/Individual contact setup in the system and this is a recurring customer/supplier you have been working with, all you need to do is position yourself inside the Project > Contacts tab.

Next, you should click on the ASSIGN CONTACT button in order to search for the Contact.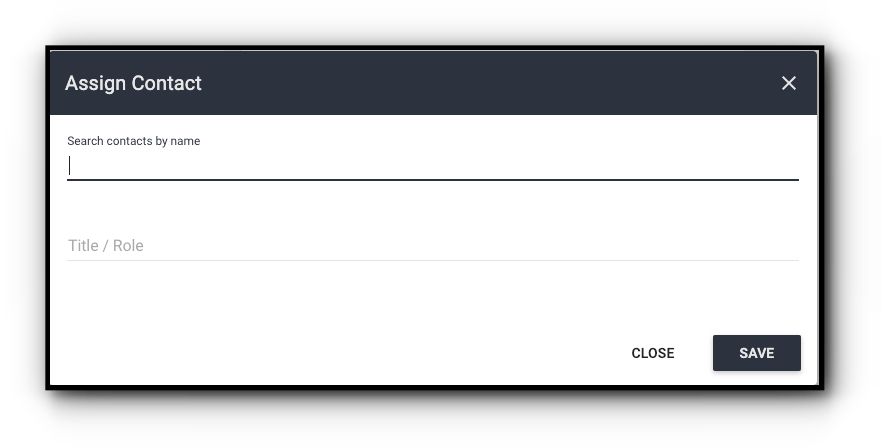 A new pop-up window will appear and you will be able to search the Contact by name.
You will be able to enter in also their Title/Role - be it supplier, investor, general contractor, etc.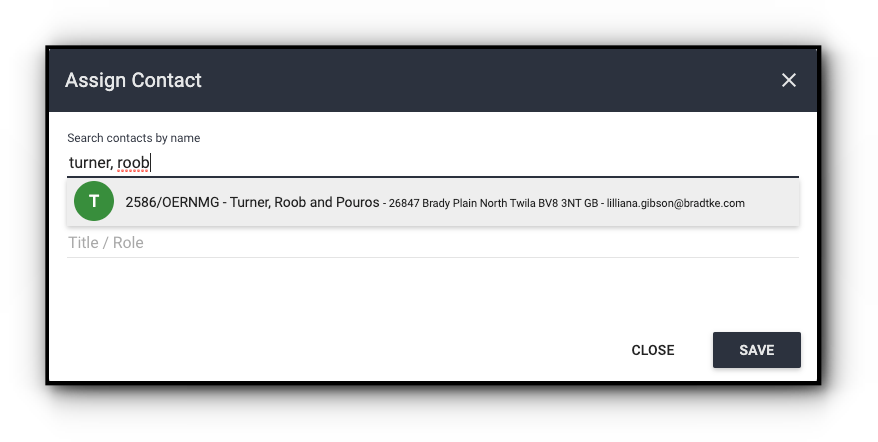 Once you will find the Contact you need, click on it and make sure you click the SAVE button.