One of the crucial elements of every project is the Budget. It is a necessary tool in any contractors toolbox. It is the forefront and Archdesk is aware of that, thus creating a way in which you can keep your Budget under control.
The Budget is your way of planning in advance the costs you will have on the Project - it is a way in which you will be able to track, throughout the progress of your project, how you are doing in terms of costs. Planning in advance the Budget will allow you to know your limits. Not having a construction Budget is like jumping off the plane blindfolded - you don't know for sure where you are heading next or if you'll get there in one piece. The Budget is your parachute!
There are a couple of things you should take into account when creating your Budget:
The costs: hard (directly related to the physical construction of the project/building - eg. materials, labour - including the subcontractors, supervision, equipment costs) or soft (that support the construction activities - eg. design fees, insurances, legal fees, accounting costs)
Additional company expenses (eg. overhead, administration expenses, dispute costs)
Permit fees
Bonds and insurance costs
The Budget should be created at the beginning of the Project - there should be one Budget per each Project. It should hold all the possible cost. Keep in mind that based on the Budget you will be able to construct your BoQ/Quote - line items inside the Quote can be matched with line items inside the Budget.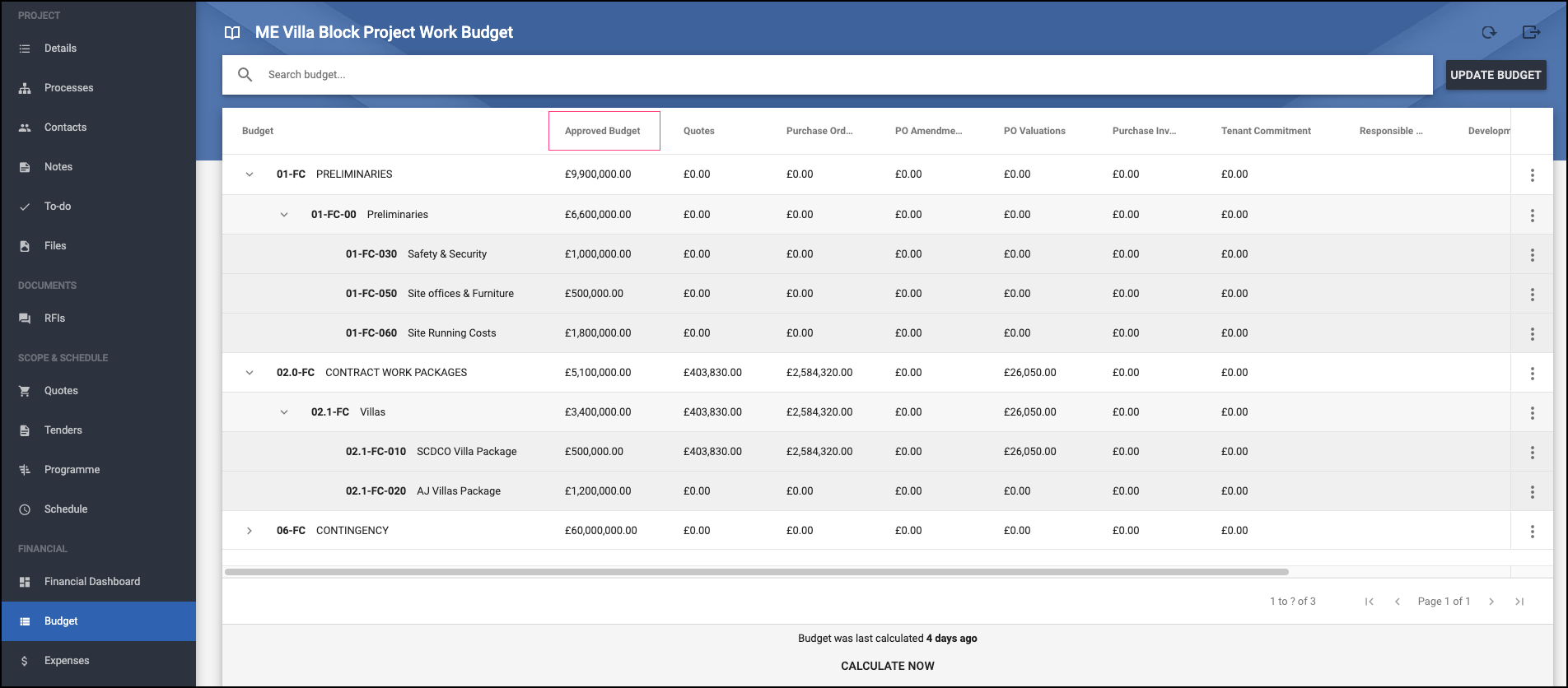 If updates are needed to the Budget then, they can be setup so the changes would be made only by approved personnel.
Please bear in mind that the Budget view in Archdesk is quite flexible and allows you to add extra columns (that can be configured during the Implementation Process or by contacting the support@archdesk.com).