If you will ever encounter the Integration error: "Message from Xero: The API rate limit for your organisation/application pairing has been exceeded" please follow the below steps.
NOTE!!! This error will be visible only for the Admin users under the Settings and Preferences > Integrations > Xero Settings > Integration Status. The Invoice/Credit Notes line may give back a specific error message coming from Xero. The said message would be the one above.
1. The first thing you need to do is login to Xero and disconnect the Archdesk app:
Go inside Xero and from the Menu, select the "Settings" option.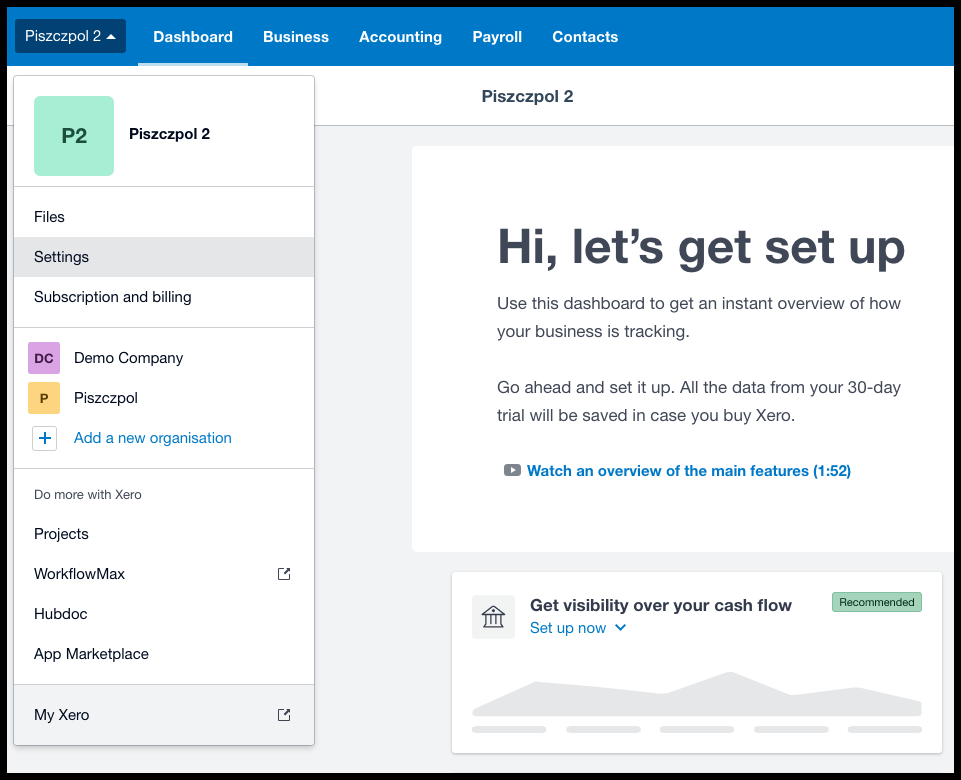 2. A new page will appear and you will have to select the "Connected Apps" option.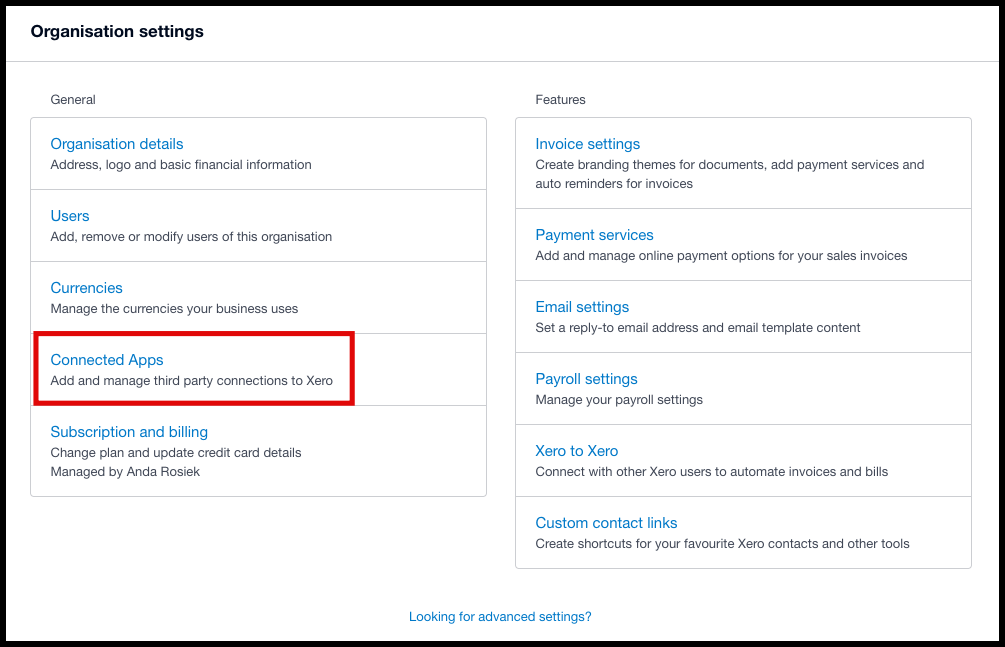 3. This will bring you to the page with the Apps that have a connection to your Xero account.
From the list, please choose Archdesk and click on the 3 dots > Disconnect.

4. A pop-up window will appear, where you will have to choose the reason (optional) and click on Disconnect App. Once that is done, you can move forward to Archdesk.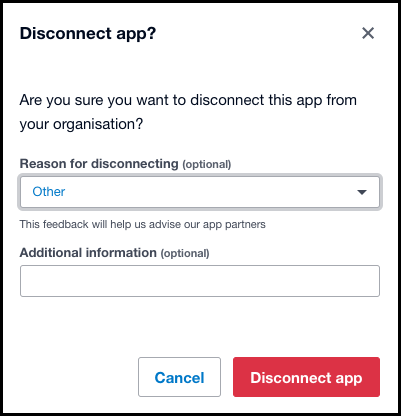 5. Inside Archdesk, you will have to perform the same steps as for the FIRST ACTIVATION.
Then, once the connection is active, go to the Integration Status, click on the 3 dots next to that Invoice/Credit Note (where you first noticed the error) and choose Delete & Re-sync.
Give it some time for the data to fly over to Xero and check if all is well.
If you encounter any issues or you need further assistance, please contact our team via the email support@archdesk.com and let us know the issue you are facing.