For the users that have more extensive access inside the Archdesk Mobile App, there are options also to track and note on the Projects progress of the Processes.
By going into the Process tab, a user can see the whole workflow of the processes and their stages for the selected [Project]. Users can record the progress by shifting the progress bar at all the stages involved and make those stages as completed. Furthermore when scrolling down there are options to add To-Dos / tasks and attach files, documents, forms etc. which are related to the selected process stage.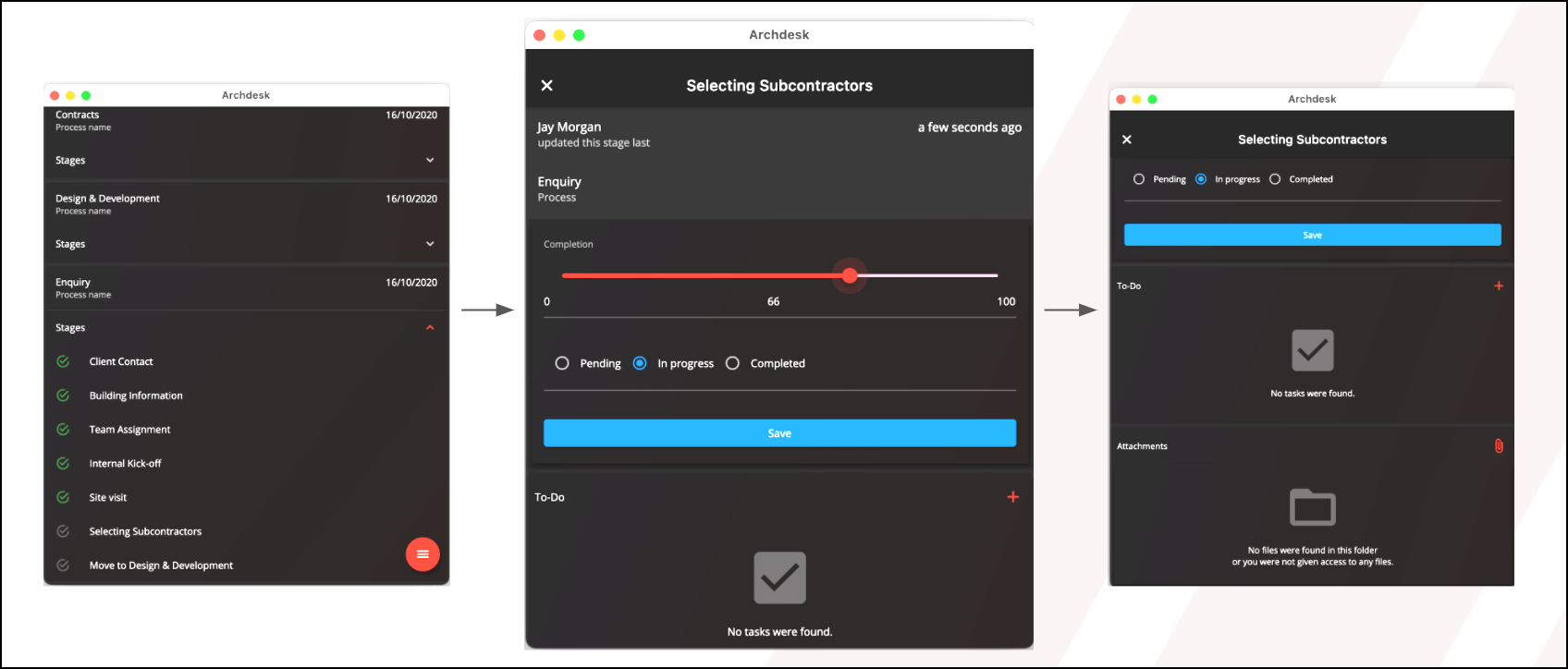 Inside the Projects > Process > Stage you can also choose to Set a Due Date, Skip or Cancel a certain Stage (by pressing the 3 dots in the upper right corner of the screen, right next to the name/title of the Process).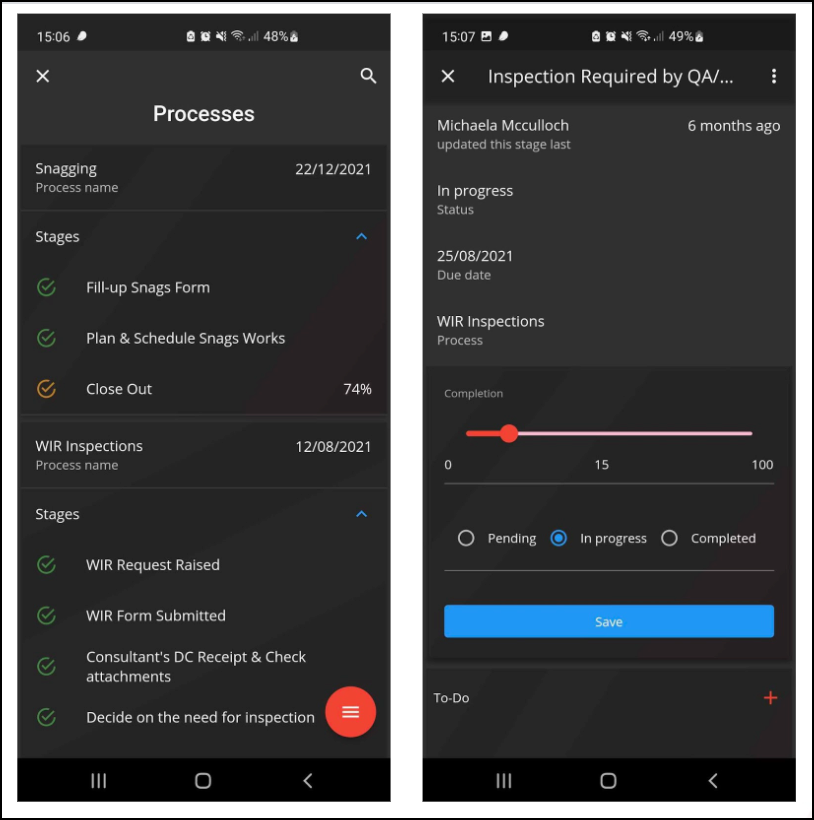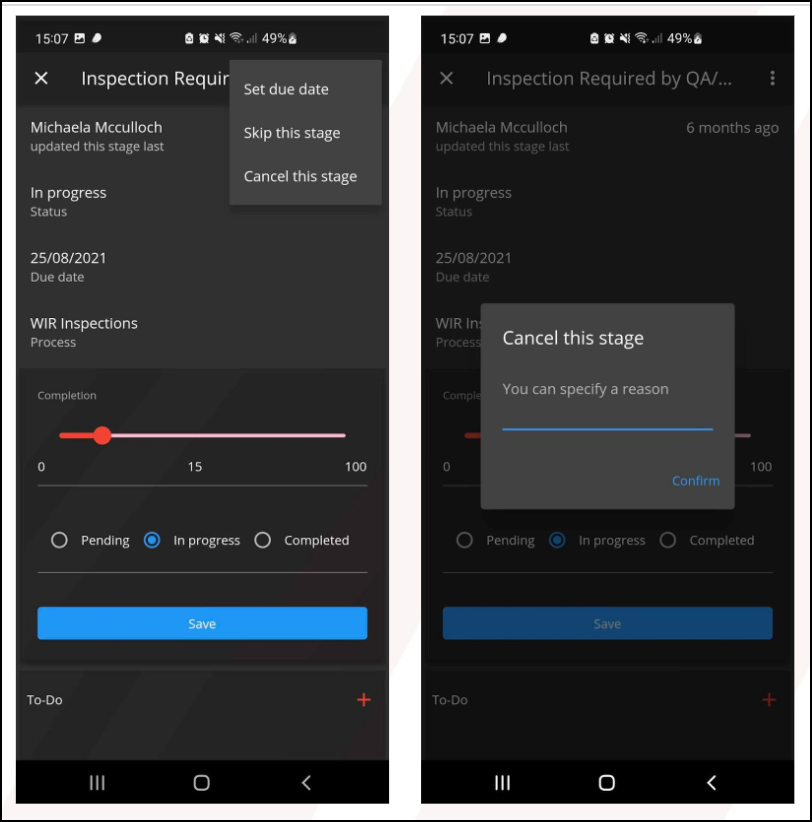 You can even specify a reason over why the certain step of the Process was cancelled, and save it for all to see - by pressing the Confirm button.