Archdesk, inside the Projects that are located in the system, allows you better tracking and sharing of your internal documents via the DMS module. Using the Documents menu you will be able to quickly access the data files related to your Project.
Search options
On top of the page, we have a search bar that can be used to search for documents by typing in phrases.

Left side menu list of features
All documents - show all the documents that the user has access to. Folders will be shown at the top of the list
Recent documents - show all current work on documents, documents are sorted by updated date
My documents - show only documents created by logged user
Disciplines - show the list of disciplines, by selecting a discipline list of documents that will be filtered. Disciplines can be modeled (custom ones can be added) by reaching the support@archdesk.com email and requesting the changes.
Folder Structure
A new Folder can be created inside the Documents module by clicking on the arrow down from Upload Files > Create Directory.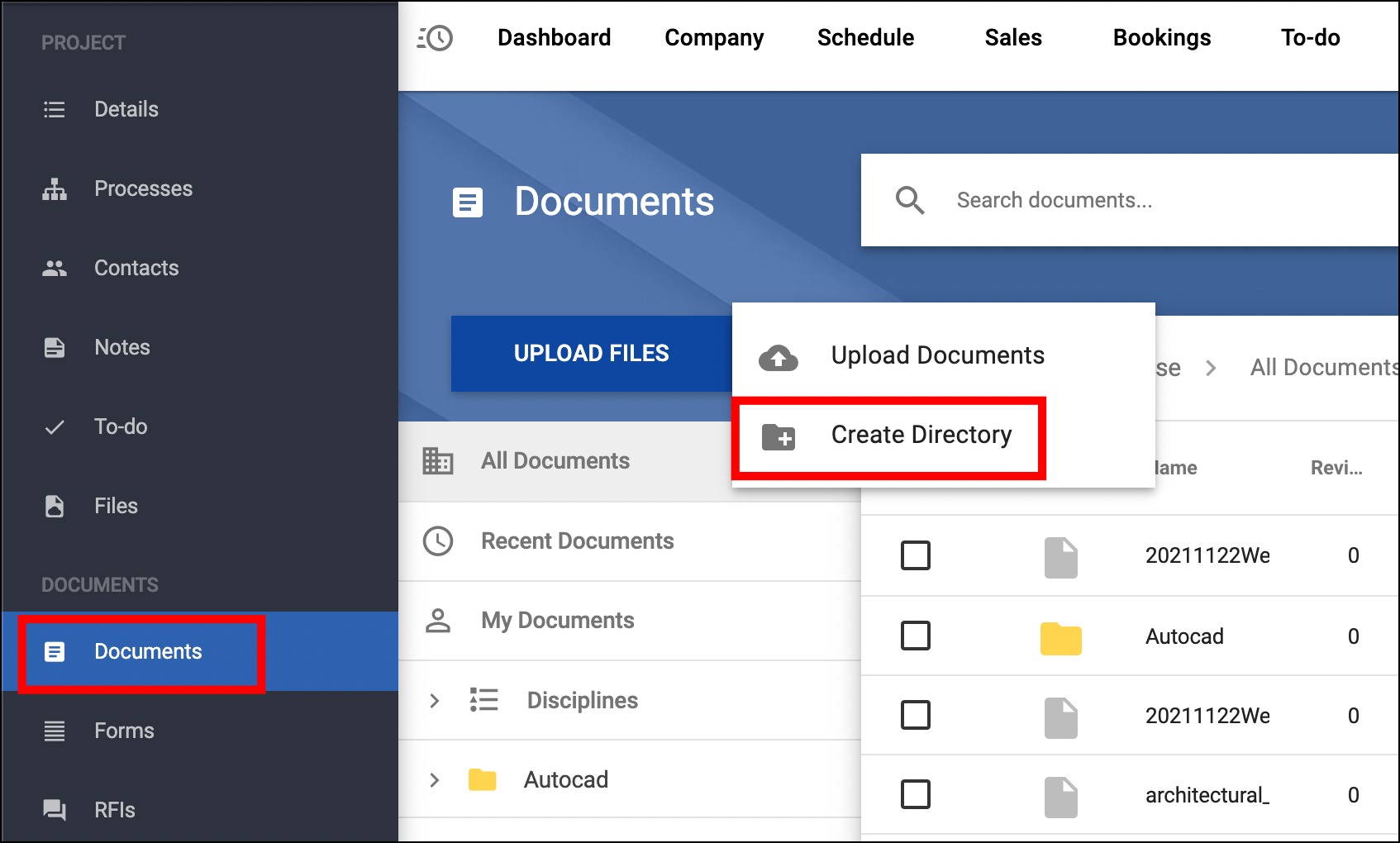 Once you have your first folder, you can start creating a folder structure from it.
The folder structure can be created by doing a right-click on the folder. It is possible to create a new directory under the selected directory, rename or delete the directory.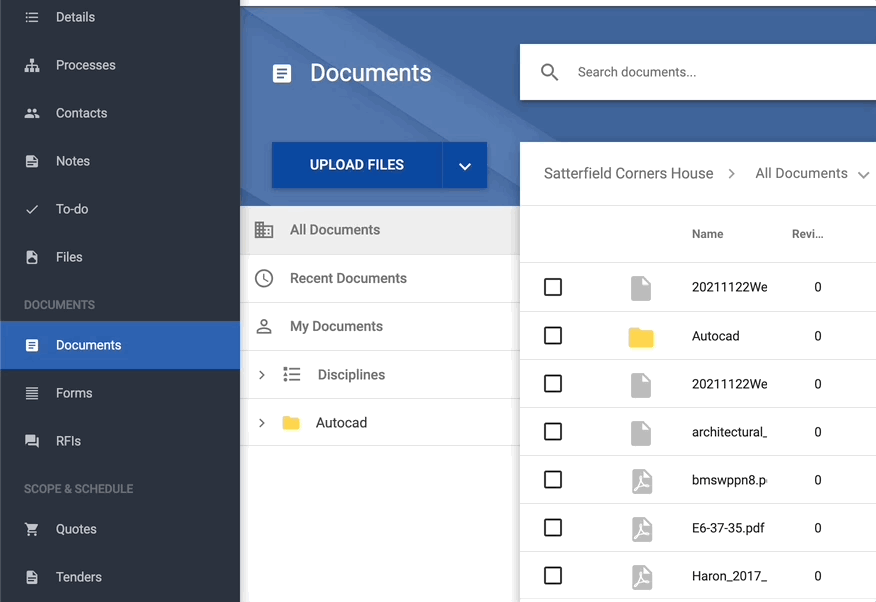 You can also create a recurring folder structure inside Archdesk - more on that here.
Archdesk also allows you to bulk import files into the structures you have created.
Document list
The document list is based on a data table view which means visible data can be configured. It is possible to sort and filter data using the data table.
The option to multi-select documents allows you to select documents and delete them (all revisions of the document will be deleted) in bulk.
By right-clicking on the document you can rename it, delete it, download it, share it, or edit it. Clicking on the document will be open the document preview view.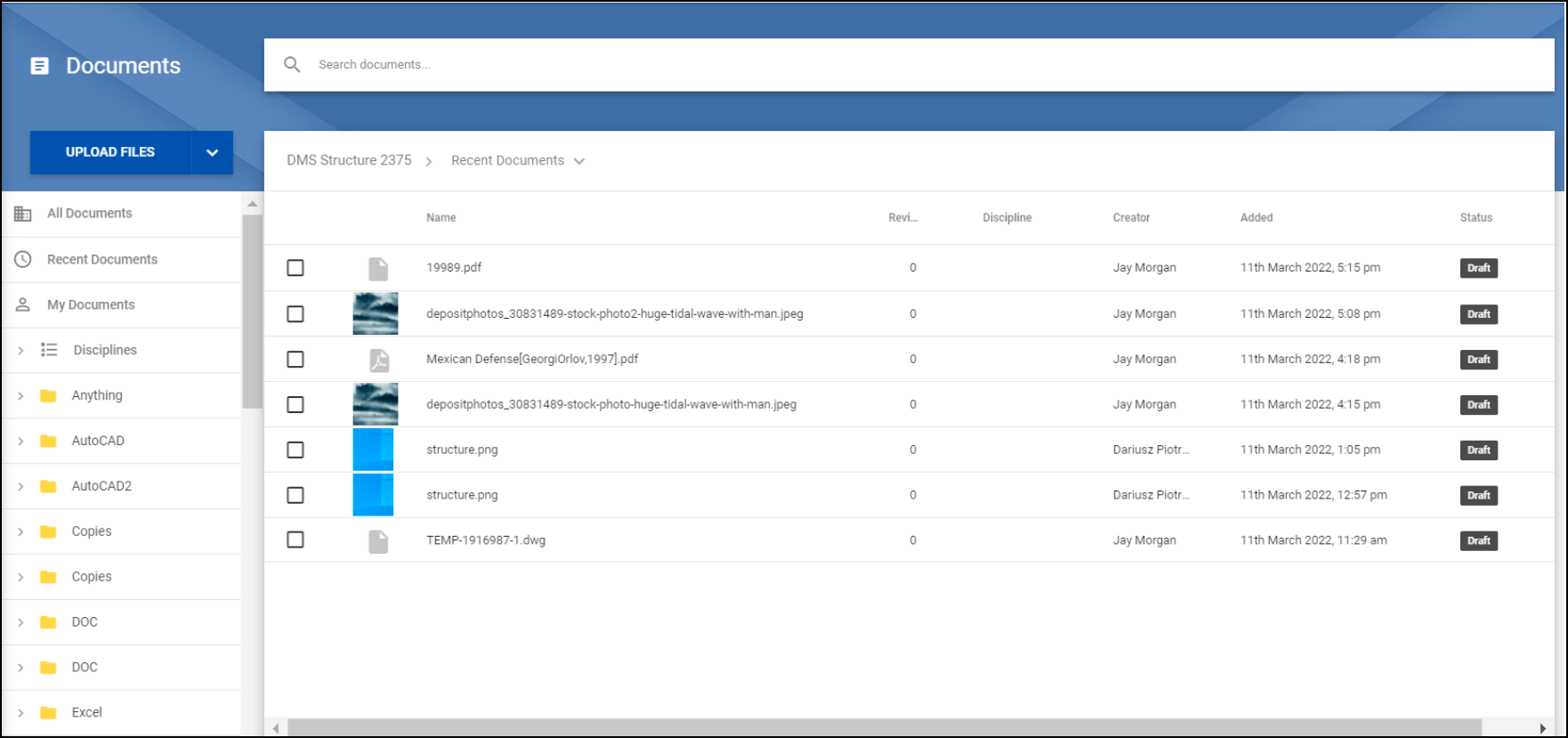 Preview view for PDF files: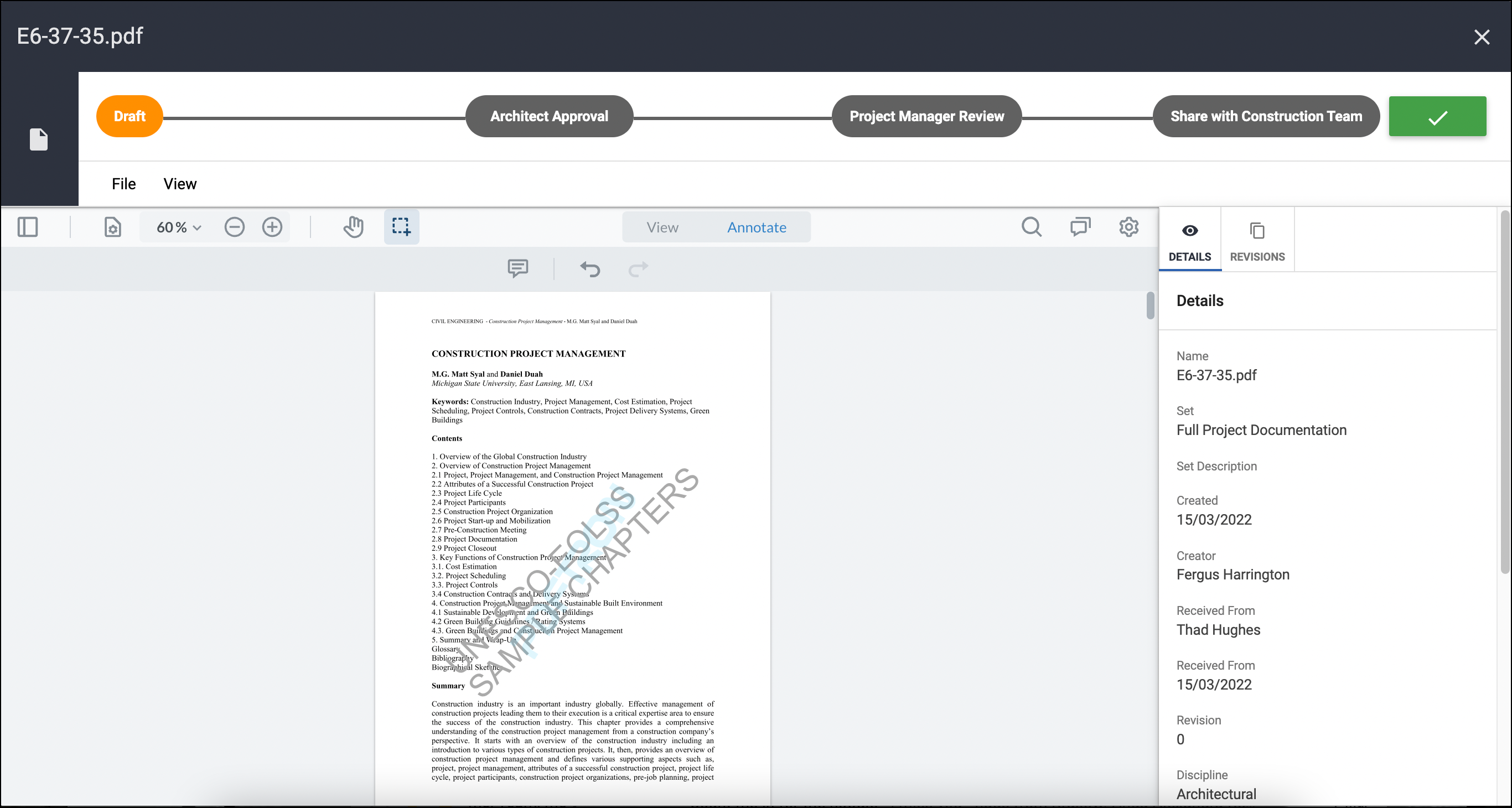 Revisions to the files
Archdesk allows you to create Revisions to the files stored inside the system. You can track who created the revisions and see the original material as well by clicking on the file and then selecting the Revisions button. You can also see that through the File menu > Revisions List.